Wayne County man discovers he won $314,843 minutes after buying Michigan Lottery ticket at gas station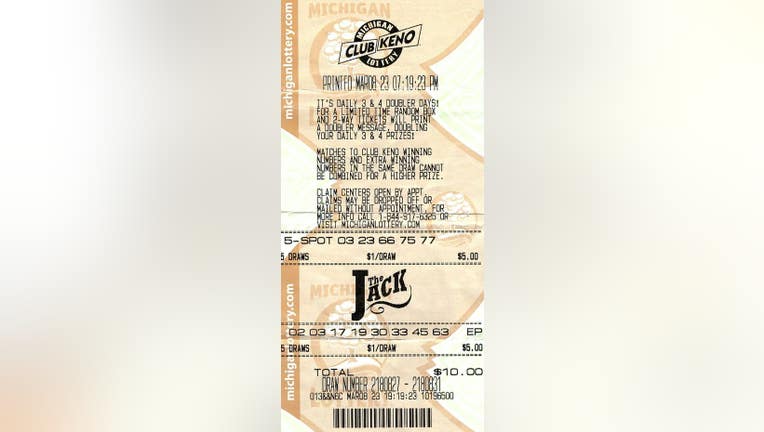 article
CANTON, Mich. (FOX 2) - A Wayne County man won $314,843 when he decided to play The Jack at a Canton gas station.
The 27-year-old man who chose to remain anonymous was at the BP at 44404 Ford Rd. and saw the prize was high.
"I play Club Keno here and there," said the lucky player. "While I was at the gas station, I noticed The Jack was getting up there, so I purchased a ticket. A few minutes later, I saw The Jack had reset to $10,000, so I pulled up the winning numbers to check my ticket."
He looked over the numbers and saw that the prize reset because he had won.
"I went through my numbers and started checking them off one by one and kept thinking to myself: 'No way! There is no way that I won.' Once I checked off the last number and realized I really had just won, I was in shock! It was such a surreal feeling, and it still doesn't seem real," he said.
The man plans to use the money to help his family and then save the rest.