Weed-themed wedding giveaway: More than 10,000 couples apply for Metro Detroit dispensary's contest
WALLED LAKE, Mich. (FOX 2) - More than 10,000 couples have already applied for the chance to win a free weed-themed wedding, courtesy of Greenhouse of Walled Lake and Choice Labs of Jackson.
The dispensary announced last week that it would give one couple a wedding worth $30,000. There's still more than a month left to apply, too.
The wedding will be held on the grounds of the dispensary. There will be a "bud bar," manned by budtenders and stocked with high-quality flower and Choice products, will accompany a custom-made Mojo-infused chocolate wedding cake, the dispensary said. After the ceremony, there will be "weed leaves thrown" instead of rice.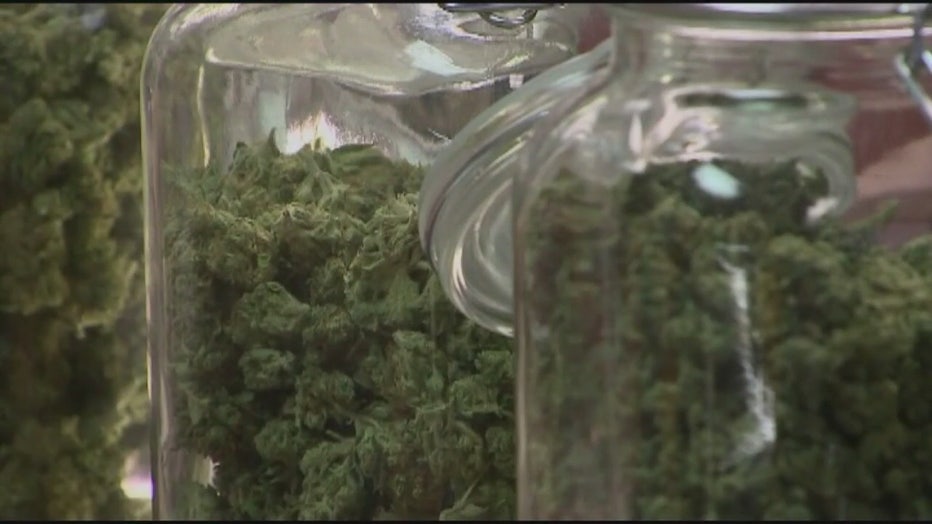 "We're seeing a generation choose weed over booze, even when it comes to traditional celebrations like weddings. Move open 'open bar,' hello 'bud bar,'" said Greenhouse Owner Jerry Millen. 
The winning couple will work with a wedding planner to make sure everything goes well.
Anyone old enough to receive a marriage license is eligible to win, and there is no purchase necessary. The winner will be announced in early May. 
To enter, enter a short message about why you want to win here by April 30.