What happens to a pony found wandering Detroit street?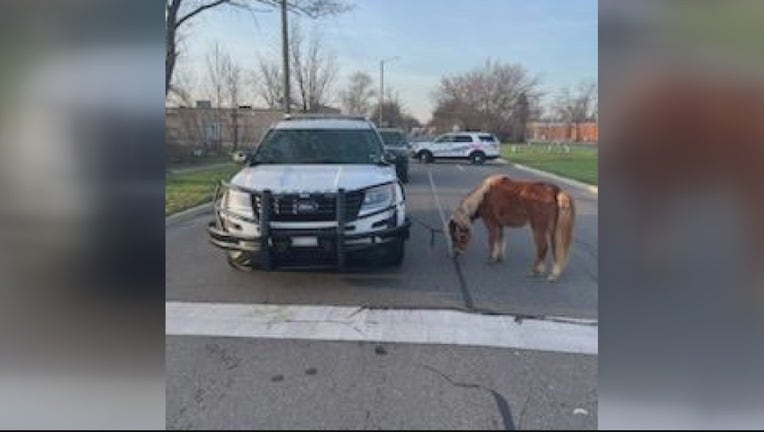 article
DETROIT (FOX 2) - Detroit police responded to an unusual call last week – a miniature pony was spotted on the west side.
So, officers went and captured the animal, which is illegal to own in the city, on April 11. At the time, its owner was unknown.
Detroit Animal Care and Control (DACC) then took possession of the animal and transported it to a Michigan Humane Society ranch since DACC does not have space for a horse.
A few days after the animal was taken to the ranch, DACC said the pony's owner went to the ranch wanting to take it. 
According to DACC, the pony's owner has been informed of the process of getting it back. This includes proving that he has a place to house the pony outside of Detroit. He did provide an address to a location, but when DACC staff checked that address, they found that it was only for training, not boarding.
The owner, who has been ticketed for having an illegal animal, has until April 24 to find a place to board the pony that is not in Detroit. If he doesn't, the animal becomes the property of the Michigan Humane Society.