'White Boy Rick' Wershe released from Michigan prison, headed to Florida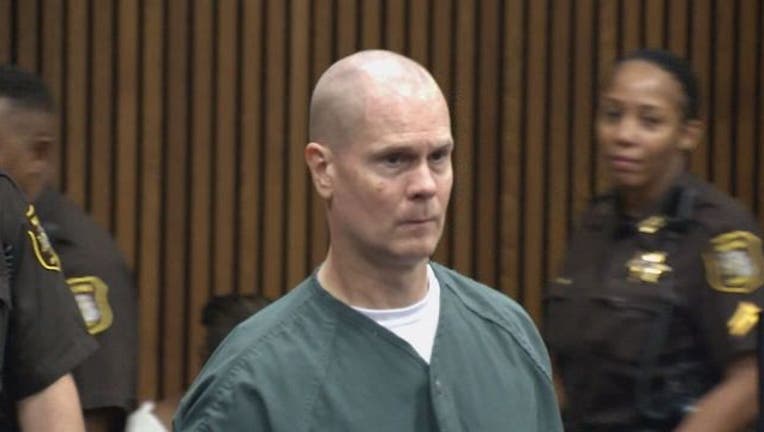 After 29 years locked up in a Michigan prison for drug crimes as a teen, Richard Wershe is no longer in Michigan custody and is now headed to a Florida prison.
Richard Wershe, known on the streets as 'White Boy Rick, was turned over to federal authorities Tuesday, five weeks after he was granted parole. The Michigan Corrections Department confirmed the release.
Wershe was behind bars when he was convicted in a Florida stolen car investigation. He says he felt forced to plead guilty to protect his mother and sister.
He could be held in Florida for more than two years, although Wershe hopes to get out sooner.
SEE ALSO:
On July 14, the Michigan Parole Board granted parole for Wershe after almost 30 years in prison. He was sentenced as a teenager to life behind bars when he was caught with cocaine at the age of 17.
Police said Wershe had stashed nearly $30,000 and about 15 pounds (6.8 kilograms) of the drug.  Wershe had worked as an FBI informant and reported corrupt Detroit police officers but wasn't given leniency.
At the time of his sentencing in 1988, the drug crimes he committed carried a mandatory life sentence. He was 17 at the time.
Since his imprisonment in 1988, Michigan repealed the lifer law for drug dealers. The U.S. Supreme Court later ruled that life sentences for juveniles was not constitutional.
Despite that, Wershe remained in prison.
Wershe was sentenced to life in prison in 1988. The sentence was later changed to give him a shot at parole. In June, he told parole board members that he's been rehabilitated and knows drugs destroy communities.
Wershe may have to serve another 22 months in a Florida prison for his involvement in a car theft scheme. If he is sent to Florida to serve that time, at no point will he be considered a "free man" during his transfer.
Wershe was sentenced to serve five years in prison in Florida after being convicted on racketeering and conspiracy to commit racketeering charges in 2006.  The crimes happened while he was incarcerated in Florida as part of the federal witness protection program.