Who is the Oakland County Child Killer? 50 years later - murders remain open
OAKLAND COUNTY, Mich. (FOX 2) - It's been half of a century since a kill tormented the state of Michigan. 50 years since four children disappeared and were later found dead in the snow in Oakland County. It was a story that WJBK covered extensively when it happened and in the past 50 years. But to this day, it remains unsolved.
Mark Stebbins, Jill Robinson, Kristine Mihelich, and Timothy King were found murdered in the winter of 1976 and 1977.
Mark was the first killed – after he disappeared on his way home on Feb. 15, 1976. Jill was murdered on Dec. 22, 1976 after leaving the home during an argument with her mom. Kristine was found dead on Jan. 2, 1977 after heading to a 7-Eleven. And Timothy went to a Birmingham pharmacy in March of 1977 and was found dead six days  later.
"I just want the case solved - I don't care where it comes from," Timothy's father, Barry King, said after his son was found dead.
King spent decades searching for justice for his son, Timothy King, one of the four victims of the Oakland County Child Killer - sadly, King would die in 2020, not knowing who was responsible for the heinous crimes. The strangulation, shootings, and sexual assaults of the boys are all part of a case that has haunted the region for nearly 50 years.
Over the past 50 years, the case has gone cold. The footage is in the archives of WJBK as we look back at our 75 years of reporting news and stories that matter most to Metro Detroiters. Watch the footage from our vault in the video above.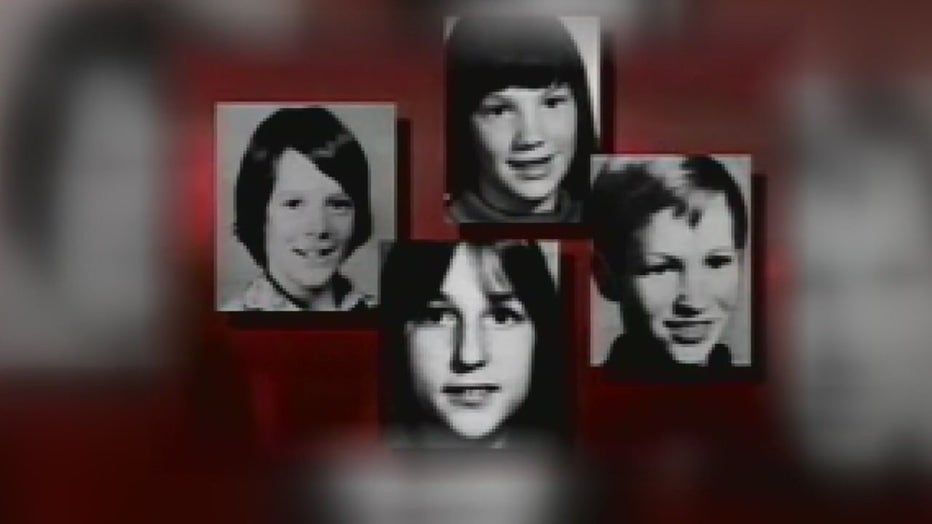 The four confirmed victims of the Oakland County Child Killer: Mark Stebbins, Jill Robinson, Kristine Mihelich, and Timothy King