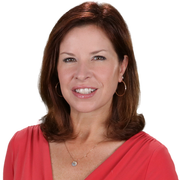 Amy Lange
Anchor/Reporter
Amy Lange is an Emmy award-winning anchor and reporter with FOX 2 News.
From politics to courts to social issues, Lange's reporting has allowed her to cover some of the most important stories of our time. She's been to Philadelphia for the Democratic National Convention, to Capitol Hill for testimony on the Flint Water Crisis and to the Supreme Court for the same-sex marriage case after spending several years covering a Michigan couple's fight for the right to marry. She also traveled numerous times to an orphanage in Haiti following the earthquake there to tell the story of the children impacted by the natural disaster.
Lange has won multiple Emmy awards including best anchor and investigative reporter. Passionate about the issue of homelessness, she has won Emmy awards for her reporting in Haiti, and her work on children in the state foster care system. Her work on homeless veterans was recognized with an Edward R Murrow Regional Award. She has also received awards from the Society of Professional Journalists, the Michigan Association of Broadcasters and the Associated Press.
Lange came to FOX 2 from WEYI-TV in Flint, Michigan, where she worked as a reporter/anchor from 1996 until 1998. Before joining WEYI, Lange was a news promotions producer and an associate news producer at WTVJ in Miami, Florida.
Lange graduated cum laude with honors from the University of Miami in Coral Gables, Florida, where she majored in Broadcast Journalism and Spanish. In 2008 she received her Master's degree in Social Justice from Marygrove College in Detroit.
The latest from Amy Lange
But even without a Child Access Prevention law, Attorney General Dana Nessel says, parents, can potentially face charges in cases like this, including involuntary manslaughter.
So whether you're just trying to save money - or facing financial hardship - programs are in place to help low-income families pay their utility bills.
A Roseville man needed a kidney and he had to look no further than his own wife - a true perfect match.
The Detroit Community Health Corps helps Detroiters find resources they haven't been able to access.
"Get them into housing, get them into a job, get them into feeling better for themselves, get them off of addiction," said Gerald Piro. "All of that goes on at Covenant House."
a team of collaborators - artists and mentors from all over - work with students with autism through Tink Tank Animate, an online program for people in Michigan and around the world.
Tuskegee Airman Lt. Col. Alexander Jefferson was part of 18 missions. The Detroit native is being honored with a plaza and statue in his hometown.
He still faces charges next week of treason and sedition, as well as violating counterterrorism laws - which could keep him in prison for decades.
"I've had eight floods in Dearborn since June," said Congresswoman Debbie Dingell (D-12th District). "We need to build that resiliency. It's real - from flooding - to wildfires in California."