Winter storm leaves 185k DTE customers without power, dry and mild weekend ahead
SOUTHFIELD, Mich. (FOX 2) - The weather this weekend will be dry and milder with temperatures into the low 40s, meaning some of Friday's heavy snowfall will start to melt.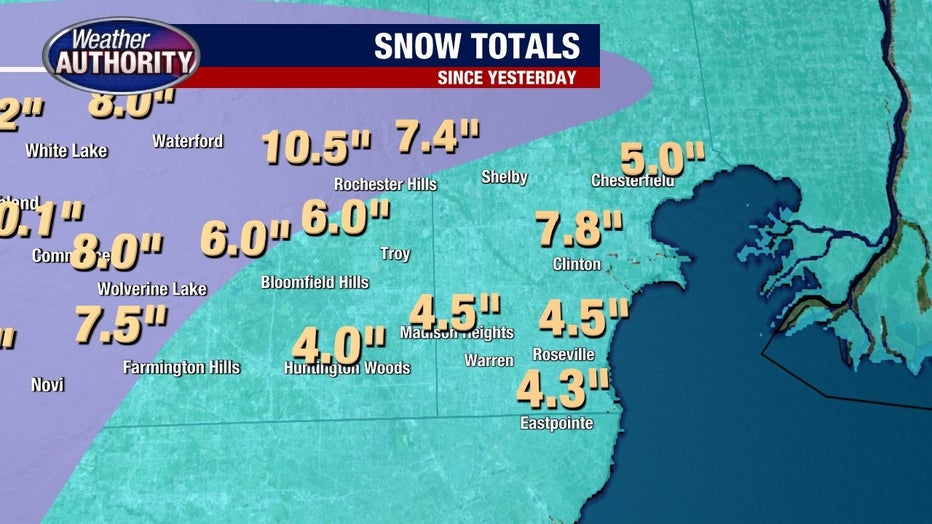 As expected, Oakland, Livingston and Washtenaw counties saw the most snowfall accumulation. Wayne, Lenawee and Monroe counties had less snow.
Milford, Howell and Rochester Hills had the highest totals with over 10 inches of snow pile up onto the ground.
Download the FOX 2 Weather App HERE.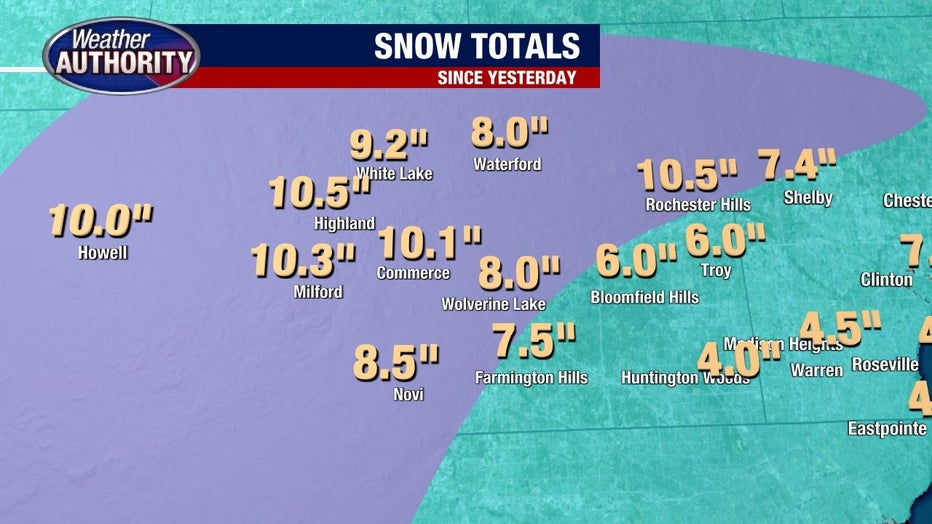 The wet and heavy snow resulted in many downed tree branches and added to the number of power outages.
Yesterday, DTE Energy had 100,000 customers out of service. As of Saturday morning, that number has doubled to over 185,000 DTE customers without power. Check the outage map here.
On Feb. 22, a severe ice storm caused widespread outages, including more than 300,000 customers.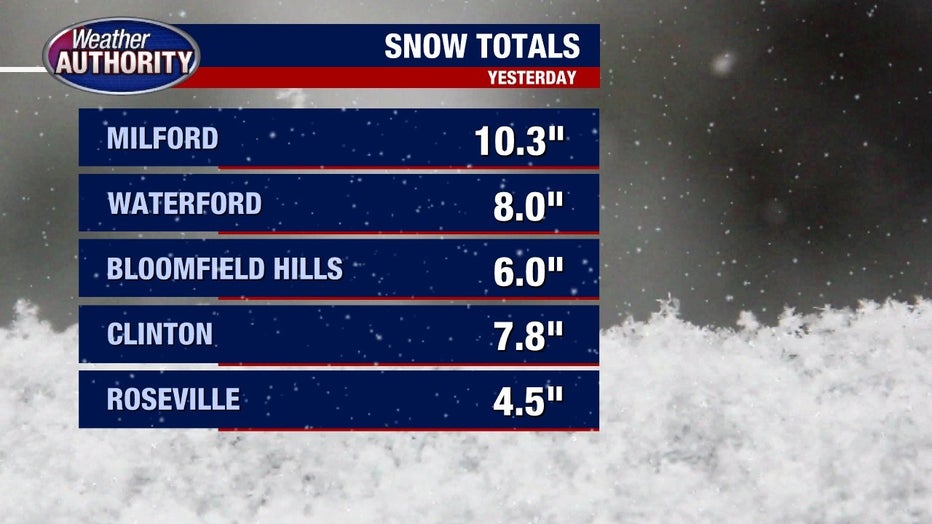 DTE says there are more than 3,500 field workers restoring power from damage caused by the snowstorm. 15 cities in Southeast Michigan declared snow emergencies.
"We know many of our customers have been affected by these back-to-back storms and we understand how frustrating it is. Please know we will be working as quickly and safely as possible to restore power to all affected customers," said DTE.
Adding to the electricity problems, Metro Detroit also experienced numerous rumbles and lighting, called Thundersnow.
READ MORE: Thundersnow seen across Metro Detroit as winter storm strengthens