Woman found in abandoned school was killed • Grosse Pointe Park fire • Dr. arrested for trying to meet teen
WEDNESDAY NEWS HIT - Police confirmed Tuesday that Kayla Sedoskey, a woman whose body was found in an abandoned Monroe County school last week, was murdered.
Investigators haven't released her cause of death, but they did say there were several persons of interest, and they had executed multiple search warrants.
Sedoskey's body was found tied up and wrapped in a tarp with tape over her mouth at the abandoned Boysville Juvenile Detention Center at 3500 Comboni Way in Frenchtown Township. The 22-year-old lived a few miles from where she was found dead.
"My 5-year-old saw it on the news and says, 'Dad why is Aunt Kayla on TV?' How do you explain that to a 5-year-old?" said Tim Booth, who was friends with Sedoskey for eight years.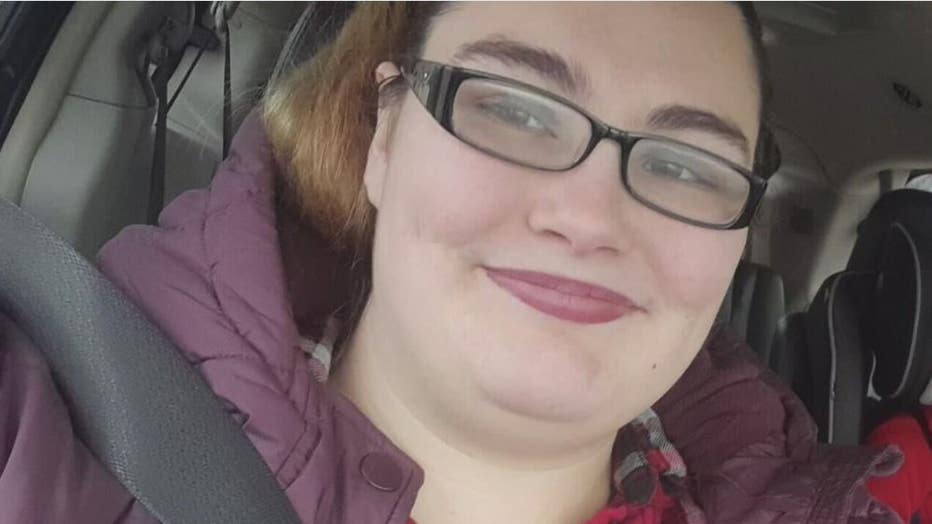 Booth said money was often tight and Sedoskey lacked stability as she worked to raise her son.
"Numerous times me and my wife opened our home to her, so she could have a roof over her head and place to go," he said.
She would make it to church though – and was always on Facebook. That all stopped around Valentine's Day.
"I started to get a little worried," Booth said. "I figured it was Kayla being Kayla, she will come around. Then we find her dead in Boysville."
Who benefits from tax relief bill
A new tax package signed by Michigan Gov. Gretchen Whitmer this week includes a boosted tax credit for working families and rolled back tax on seniors.
The new law increases the amount of money that working families receive as a percentage of the federal Earned Income Tax Credit. Currently, the state provides 6% of the federal EITC; the new tax law boosts the credit to 30% of the federal EITC.
The extra funds add up to about $550 on average for 700,000 eligible households.
Under the new policy, eligible seniors and other citizens can deduct a certain percentage of their income from taxes. By 2026, someone's entire retirement or pension benefits will be exempted by taxes.
According to the Citizens Research Council, rollbacks in 2023 will take $50 million away from the state. In 2024, that number rises to $210 million, then $375 million in 2025, and $515 million in 2026. 
Man shot outside Fountain Walk in Novi
A man was shot after shooting at suspects he said broke into his vehicle at Fountain Walk in Novi.
The man was eating at Black Rock Bar and Grill when he saw two people inside his vehicle. This led to a shootout between the man and the suspects.
Investigators said they believe the suspects may have been trying to steal the vehicle.
Doctor arrested for trying to have sex with child
Authorities say Dr. Parminder Jaswal thought he was traveling to have sex with a 15-year-old when he arrived to find a decoy and investigators.
Jaswal, 61, is accused of traveling from Saginaw to Genesee County with wine coolers, Coca-Cola, and Oreos for a teen he was going to pay $200 for sex. This happened after authorities say he sent the "teen" sexual photos that investigators believe he took at his office.
"He wanted the decoy to treat him like 'a daddy,'" said Genesee County Sheriff Christopher Swanson, adding that Jaswal was attracted to the decoy's braces. 
When he arrived to meet the "teen," Jaswal allegedly assaulted the decoy before he was arrested.
Jaswal is charged with using a computer to commit a crime, child sexually abusive material, accosting a child for immoral purposes, and fourth-degree criminal sexual conduct. He posted a $170,000 bond and was released. 
Crews battle fire at Grosse Pointe Park roofing business
Fire crews worked early Wednesday to keep a fire from spreading in Grosse Pointe Park.
Clutter inside Heritage Roofing on Charlevoix made it difficult to get into the building. Once inside, crews put out the initial fire, but the flames spread. Firefighters then battled the fire from the roof.
Crews were able to put the flames out and were handling hot spots later in the morning.
Firefighters were able to save O'Flaherty's, an Irish pub next to the roofing company.
Live on FOX 2
Daily Forecast
It's dry, for now… More snow is on the way later this week. 
What else we're watching
FBI says not to travel to parts of Mexico for spring break after 2 Americans killed during kidnapping
As spring break travel gets underway, U.S. authorities are warning against traveling to parts of Mexico after news came down that four Americans went missing in the country – leaving two dead.
The FBI office in San Antonio, Texas sounded the alarm, saying the Americans were fired upon, held at gunpoint, and appeared to be the victims of a kidnapping.
Two of four Americans abducted in Mexico are dead. The two others have been found alive, with one of them being hurt.
Places like Rocky Point are hot spots for Arizonans, but it's now in the "please reconsider travel" advisory.