Woman who fled country after hit-and-run death of MSU student gets $1M bond
OAKLAND TWP, Mich. (FOX 2) - The woman accused of fleeing to Thailand after a fatal New Year's Day hit-and-run of MSU student Ben Kable was arraigned in Oakland Township, two-and-a-half months after the 22-year-old's death.
Tubtim "Sue" Howson, 57, allegedly hit and killed Michigan State University Student Ben Kable on Rochester Road south of Whims Lane in Oakland Township. Kable was home for holiday break when he was hit.
Howson, 57, is accused of hitting and killing Kable as he walked along Rochester Road just before 6 a.m. on January 1. Investigators say she left the scene of the accident and then the country – fleeing to her native Thailand. Howson allegedly told a friend not to call police before fleeing the country two days after the crash. A tip led investigators to Howson, who has dual citizenship in the U.S. and Thailand.
She was returned to the United States last month and was being held in San Francisco. The Oakland County Sheriff's Office said U.S. Marshals then brought Howson to an undisclosed location in Michigan for security reasons.
On Friday, she was brought in to face a judge on charges of failure to stop at the scene of an accident causing death. She could get up to 5 years in prison, if convicted.
Assistant Prosecutor Andrea Ajlouni asked for bond to be denied, or be set at $5 million cash, saying Howson is an extreme flight risk.
"Not only was there a tragic death but this defendant is already known for leaving the scene - hence the charge," Ajlouni said. "Your honor, this offense happened on January 1. This defendant fled the country on the third of January. She didn't leave Oakland County, she didn't even leave the state of Michigan, she fled the country."
Howson's defense team argues she's not a flight risk and she's lived in the country for 12 years. Attorney Jalal Dallo said she went to Thailand to see her husband, who was there for work.
"The reason she left is to be with her family. She left in a panic, she didn't know what to do. She's never been in a situation like this," Dallo said. "She wasn't fleeing to hide or escape. She needed support. She went there. Her husband was there."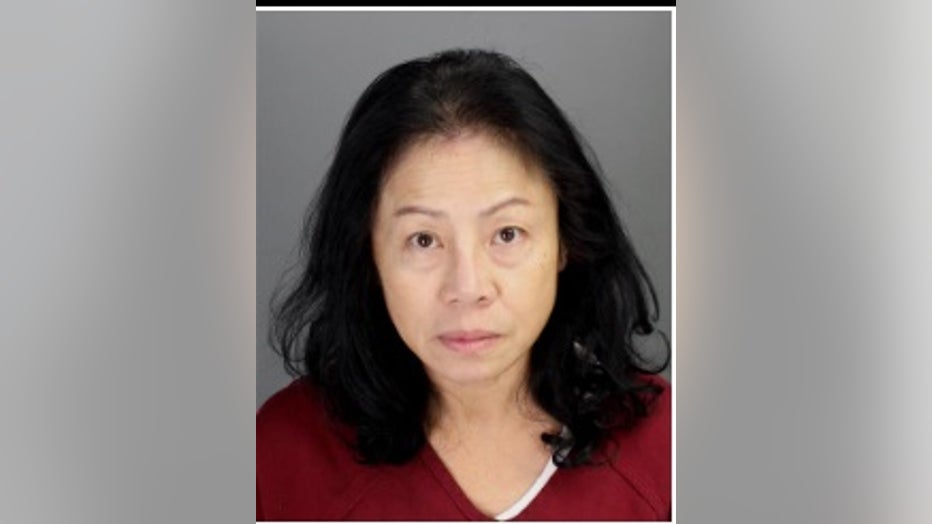 Tubtim "Sue" Howson is being held on a $1 million cash bond for the hit-and-run death of Ben Kable after she fled to her home country of Thailand two days after the crash.
However, her husband returned to the U.S. right away while Howson returned in February, with U.S. Marshals. However, her attorney says she went to police in Thailand and is asking for her to be released on a personal bond.
"They believed that she would return on her own and she did – here she is –  not because was forced to, because she did it on her own," Dallo said.
The judge noted local and federal authorities in two countries had to intervene to bring her back.
"You bought a one-way ticket and traveled eight thousand miles away to another continent," judge Lisa Asadorian said. "Your bond in this case will be $1 million cash, surety, no ten percent."
If Howson makes bond, she will be under house arrest and on a tether.
"There's been a delay in these legal proceedings and that delay was caused by you, and there will be no further delay," Asadorian said.
That's news Ben's family wanted to hear as they seek justice for their son.
"It's very difficult losing a child. Obviously, it's the worst thing you can go through, it's an emotional roller coaster and we will have a few hills left," his father, Michael, said. "I'm just happy to see that justice is finally here."