Wrangler who helped chase down runaway cow on I-75: 'Blessing he didn't get hurt'
OAKLAND COUNTY, Mich. (FOX 2) - Michigan State Police released some fairly unusual dash cam video of a chase on I-75 last weekend, showing a cowboy wrangling a loose steer before it could run into oncoming traffic.
Clay Philpot is one of the wranglers who help bring the missing steer back home. Michigan State Police released a dashcam of the surreal incident.
"In 20 years of living in Holly, I would have never imagined chasing a cow down 75," Philpot said. "He started going, the cowboy lassoed him and that was it."
Philpot does not play a cowboy on TV, he is a man from Holly who saw a post on Facebook about a missing steer from a neighbor and decided to help.
"Saturday after work I went there and started looking around and I found him," Philpot said.
Philpot said the owner told him that the steer had been on the loose for six weeks. So they didn't want to lose track of him.
"Sunday came around and that's when the show began," Philpot said.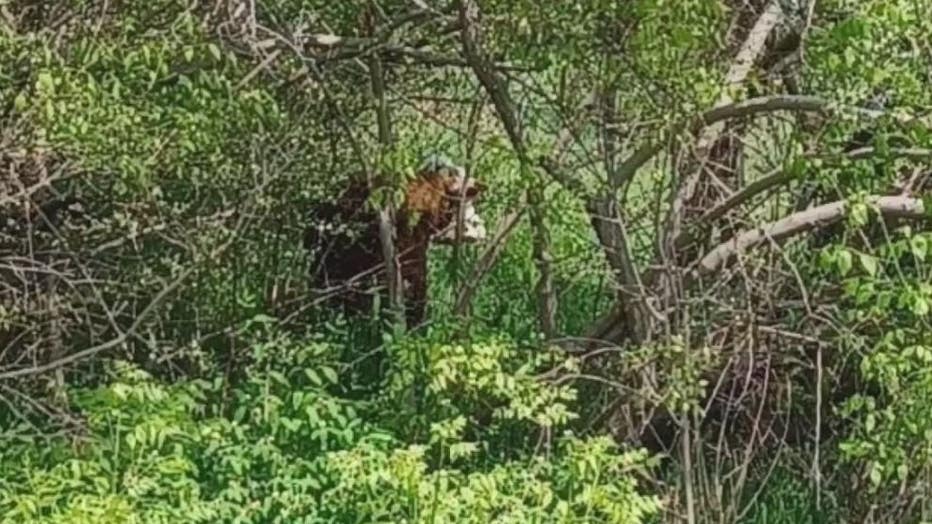 They called in some professional help - cowboys from Jackson County.
"They left out with their horses to go track him and see if they could find him," he said.
A 7-hour chase ensued.
"They were trying to get the dogs to push him away from 75, up the ridge, and into the gravel pit but it didn't work out that way," Philpot said.
Then came their moment.
"The cowboy called us and said we need you right now - he is on 75 he's getting ready to cross," Philpot said.
On horseback, ATVs, and a side-by-side vehicle they tried to corral him.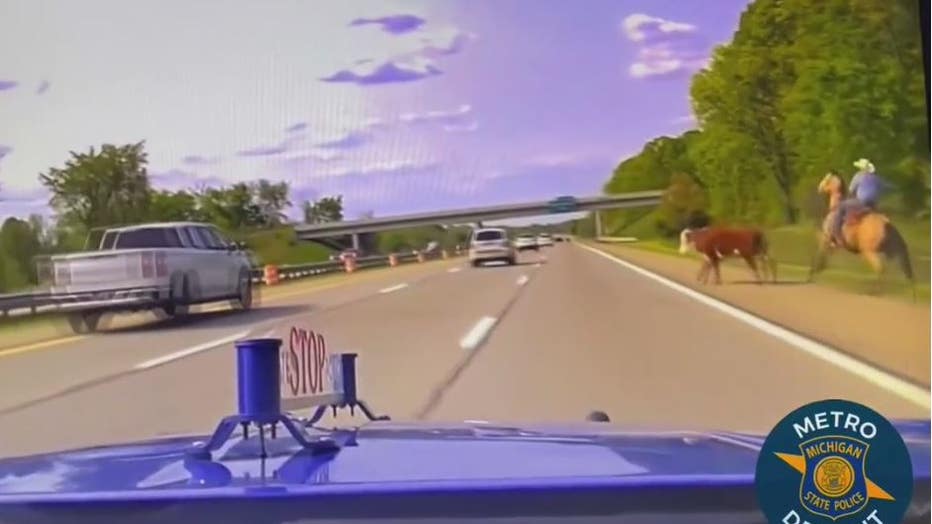 "He's a strong guy about 1,000 pounds. He full booked it and got behind all of us and started crossing 75," he said.
And just as the steer tried to cross the median - relief.
"Blessing that he didn't get hurt and no one else got hurt," he said. "He got in a trailer and he's back with his family and happy."
A happy ending for sure. Lester is safe and secured at a place called the Devoted Barn a nonprofit animal rescue.