Wrongfully convicted Michigan man files $100M lawsuit after DNA clears him 3 decades later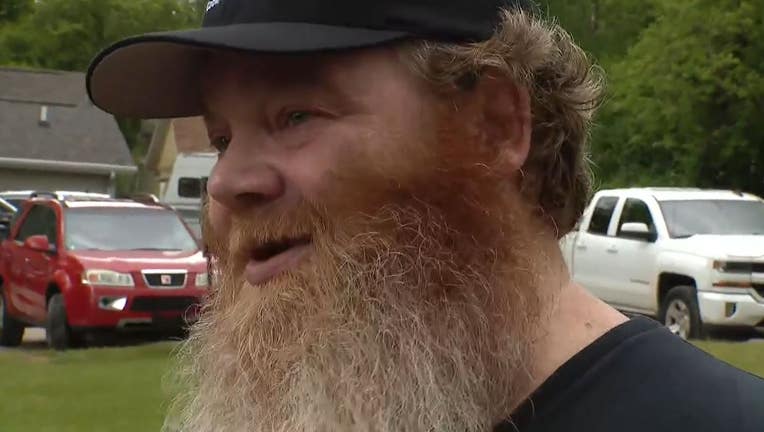 article
PONTIAC, Mich. (FOX 2) - A Michigan man who was exonerated after spending more than 30 years in prison for a murder he did not commit is now suing for $100 million.
Advancements in DNA technology led to Gilbert Lee Poole Jr.'s release from prison two years ago.
Though DNA eventually was the key to Poole's exoneration, the lawsuit paints a picture of other misconduct that led to an innocent man spending decades behind bars. His constitutional rights were repeatedly violated, the lawsuit says.
The lawsuit names the City of Pontiac, Oakland County, the former prosecutor - Richard Thompson, prosecutor officer staff, police officers, and lab scientists. 
According to the lawsuit, an inadequate investigation was conducted, which included not conducting proper tests and identification procedures. The lawsuit also alleges that evidence was fabricated and fraudulent testimony was given.
Related: Muhammad Ali's daughter fights for clemency for man convicted of Michigan murder
Poole was accused of stabbing Robert Mejia to death in Pontiac on June 7, 1988. Mejia was last seen leaving a bar, and witnesses had provided a description of the person he was with to police. Composite sketches of the man were published in a newspaper, but there were no leads until the fall.
According to the lawsuit, multiple witnesses said they saw Meija leave the bar with another person, though he was never asked to provide blood samples, dental impressions, or hair samples.
In November 1988, Poole's then-girlfriend said he committed the crime. An expert who is named in the lawsuit testified that Poole's bite matched a bite mark found on Mejia, and he was sentenced to life in prison on June 22, 1989.
After Poole's conviction, bite mark analysis has been scientifically and legally discredited because it is considered unreliable. Also, DNA testing has gotten more advanced since Poole was accused of murder.
According to Michigan Attorney General Dana Nessel, post-conviction DNA testing was conducted on crime scene evidence, including bloodstains on and around Mejia. The DNA did not match Poole's DNA nor Mejia's DNA, and it is unknown who the DNA belongs to.
This finding led the AG's Conviction Integrity Unit (CIU) to conduct a full investigation into the case. With the help of the Western Michigan University Cooley Law School Innocence Project, it was determined that Poole was wrongfully convicted and did not commit the crime.
The lawsuit claims that several people involved in the investigation, including Poole's girlfriend who said he confessed to killing a man, changed several times.
Additionally, witnesses were allegedly never shown a photo of Poole, and he never appeared in a lineup. Witnesses should be shown several people and told they do not need to select a person if they don't believe they are the suspect, the lawsuit said.
Instead, an identification procedure was only done during the preliminary exam and at the trial; not before. 
"The in-court showup identification without any pre-court lineup was a complete failure to verify that the witness could identify the Defendant and therefore did not constitute a proper eyewitness identification. The in-court showup identification was made in conscious disregard to Gilbert Poole's constitutional rights," Poole's lawyers wrote in the suit.
The lawsuit also notes that the trial happened nearly a year later, meaning that witness identifications are less reliable. It is also noted that an officer involved in the investigation did testify that witnesses all provided slightly different descriptions of the suspect.
"The prosecution was deliberately indifferent to Gilbert Poole's Constitutional rights when it elicited eyewitness identification of Gilbert Poole through means which were impermissibly suggestive," the lawyers wrote.
The lawsuit also claims that a composite sketch not published in newspapers was shown at trial, and it is believed that was created from Poole's license photo to mislead jurors.