Wyandotte breast cancer survivor shares how tissue donation helped her
WYANDOTTE, Mich. (FOX 2) - Sue Pilon was diagnosed with breast cancer at 52, but she wasn't the first woman in her family to get the diagnosis.
"I think I've lived most of my adult life expecting to hear those words," she said. "Then one day I actually got a phone call as a result of one of the MRI I had done saying there are cancer cells present, and we need to take care of it.
"My mother had breast cancer, her mother died from breast cancer, so when you become an adult you're thinking when will it be my turn."
Pilon turned to the University of Michigan Hospital for medical care.
"Not only could they take care of the cancer part, but they had a way that I was not familiar with, of doing the breast reconstruction afterward - and that involves the use of donor tissue," Pilon said.
It was a major advancement from when her mother received her diagnosis.
"Back in the 1970s when she had breast cancer, back then reconstruction was not an option," she said.
It was 10 years ago that Sue underwent surgical procedures.
"Once we figured out that I was going to be having a bilateral or double mycetomy," she said. "The cancer surgery went well they got it all cancer. The plastic surgeon was able to come in and use the donor tissue and the implants."
Sue says using the donor tissue for the reconstructive surgery allowed her physical appearance to remain the same as it did before the surgery - and that was huge factor in her recovery.
"I felt great I really did it's amazing what that does for your recovery," she said. "When I woke up, I was cancer-free and a major portion of the reconstruction was already done, and I walked out of the hospital the next day."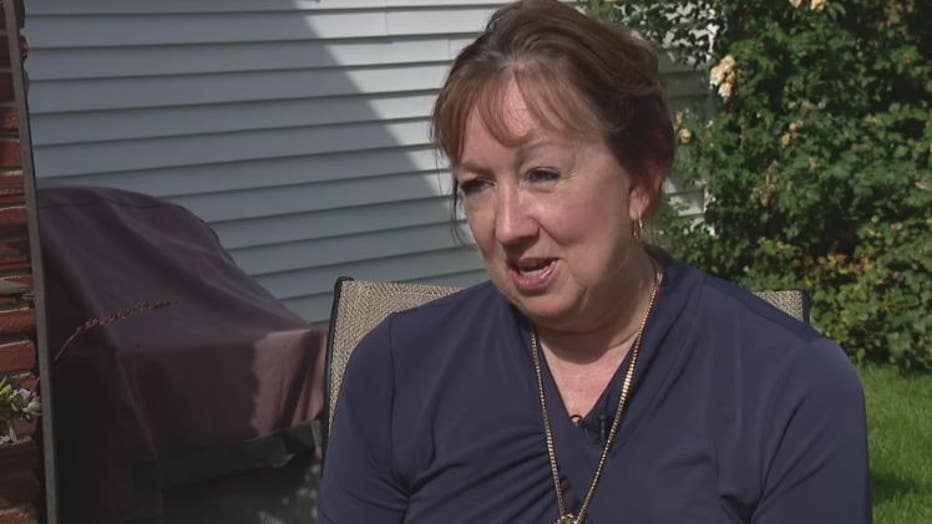 Tissue donation is universal, unlike organ donation where finding a match is critical.
Sue is now retired but works part-time in a boutique and enjoys spending time with family and traveling across the globe.
"Everything is wonderful, we're planning trips we have a trip to Paris next year," she said.
During breast cancer awareness month, Pilon is sending two messages - become an organ and tissue donor and people who should get mammograms make sure you're getting a yearly checkup.
"It's a must for your overall health and when it's found early, it's just amazing how quick your recovery can be," she said.