'Yeah right!' Oakland County man wins $4.38M Michigan Lottery prize on April Fools' Day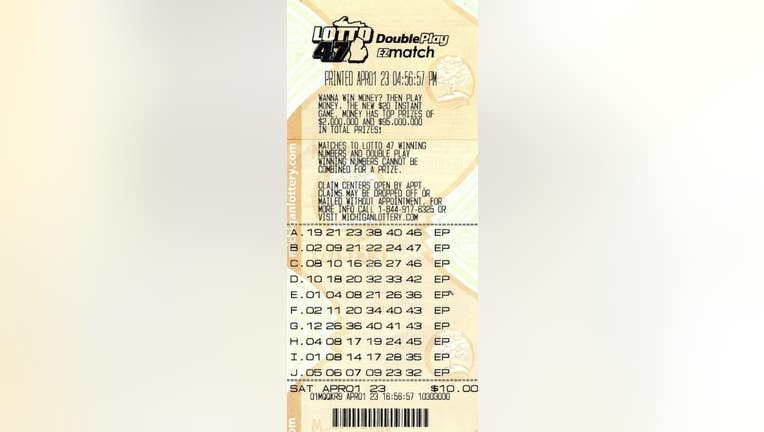 article
OAKLAND COUNTY, Mich. (Fox 2) - It wasn't a prank when an Oakland County man's Michigan Lottery ticket told him to file a claim on April 1.
"I love playing Lotto 47 and I usually play every drawing," said the 60-year-old winner, who chose to remain anonymous. "I scanned my ticket at the store after the drawing and got a message to file a claim at the Lottery office. When the worker told me I must have won big, I said: 'Yeah right!'"
It turns out, he had. The ticket he bought at Lathrup Village Convenience at 28939 Southfield Rd. was a $4.38 million winner.
"I checked the winning numbers when I got in my car and couldn't believe it when I saw I had won the jackpot. I called my family to tell them the good news and they thought I was playing an April Fools' joke on them. It took some convincing before they finally believed that I'd won!" he said.
The man chose to receive a one-time lump sum payment of about $3.04 million rather than annuity payments for the full amount, and he plans to save the money.
"Winning still doesn't feel real, and I don't think it will for a while," he said. "Once it sinks in, I will start making some plans for the money, but as of now I plan to save most of it."