Buffalo Bills vs Cleveland Browns moved to Detroit due to forecasted 4 feet of snow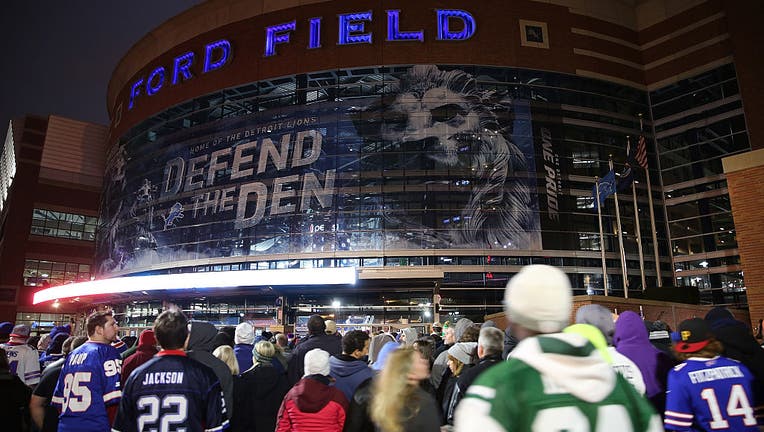 article
DETROIT (FOX 2) - The Detroit Lions are out of town this weekend - and that is opening the door for the Buffalo Bills to once again come to the Motor City for a "home game" as upstate New York could get 4 to 6 feet of lake effect snow this weekend.
It's not uncommon for the Bills to play in the snow - that's kinda what happens when you play an outdoor sport just feet from one of the Great Lakes - but this could be historic. New York's governor has already declared a State of Emergency and the snow started Thursday morning.
It's not supposed to stop for several days.
RELATED: Buffalo expected to be buried by 3 feet of snow
"We all have to do our part to make sure that everyone stays safe during this winter storm — that's why I have declared a State of Emergency for impacted counties, which will free up resources and boost our readiness," Governor Kathy Hochul said. "My administration has been preparing around the clock for this potentially life-threatening weather event, bringing in additional safety personnel and equipment, closing down the New York State Thruway, and activating Emergency Operation Centers. I urge all New Yorkers to stay prepared and vigilant over the next few days, making sure to look after vulnerable loved ones and neighbors."
So what does that mean for the NFL game? Well, it could be played in Detroit.
The idea of the game being moved to Detroit was floated this week as the lake effect snow was looking like it was going to accumulate in record fashion. It was confirmed by Thursday afternoon.
ESPN reporter Dan Graziano said that the NFL is watching the system and could decide the move the game as late as Friday. Graziano said Ford Field is a sensible location.
And it was eventually confirmed.
This isn't a new concept. Eight years ago, a massive snowstorm landed in Buffalo, forcing the game between the Bills and New York Jets in 2014 to be moved to Ford Field on a Monday night.