IN THE DIRT: Tigers show signs of flash and despair in second week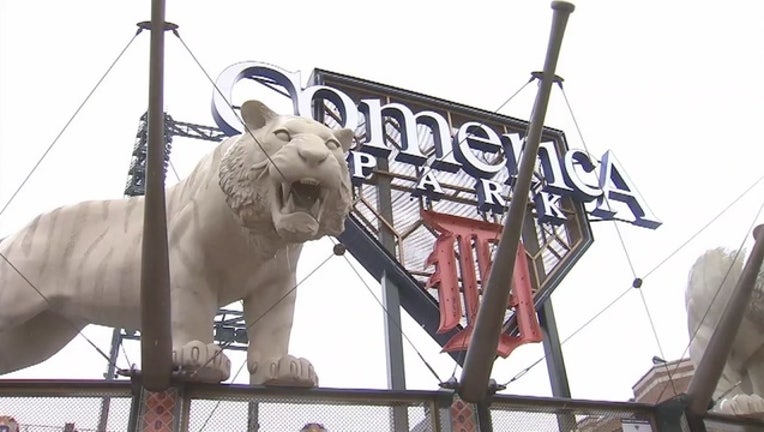 article
Many people have been asking me, how do I feel about the Tigers now that the season has officially started?
Let's not count the first week, you know the first week with all the dog and pony shows that accompany it.
To be honest, I am optimistic but yet reserved on making any bold predictions about our Tigers. I will give my thoughts on individuals all day long, but for the team as a whole, I am just not sure yet. It is hard for me to get too excited about a team that takes 3 straight from the Pirates (after a horrendous opening series match-up) and then loses a game 1-0 to the Astros.
The best part of starting a season off  7-4? The fact that the schedule only gets tougher now.
The Tigers will face Kansas City, Cleveland and Oakland in the next week. Sure Oakland are bottom dwellers, but the upstart Indians and the Royals could be an early indication of what the season may hold for us Tigers fans.
There are many positives so far this year. With Opening Day starting catcher James McCann trying to football tackle Pirates first baseman John Jaso on Monday and hurting himself, it has given Jarrod Saltalamacchia a chance to shine. And boy, has he ever done so.
Salty went on a tear in Houston hitting 2 homers, bringing his early season total to 4 and giving him a team leading 11 RBI (runs batted in for those not into the baseball lingo). I expect him, if given the opportunity to play a pivotal role for the Tigers this year whether it is behind the plate every day or from a DH position.
It was nice to see Justin Verlander bounce back on April 16 with a win against the Astros after his bad start the previous Monday against the Pirates. I was in attendance for that game, and I can tell you that the fans did appreciate sitting in the chilly air to see Verlander get rocked. 
Detroit's favorite new son (rolls eyes) Mike Pelfrey lost again, I guess that will be nothing new. Even though and contrary to many of my colleagues opinions, watching Pelfrey to me is painful. He walks more batters than he does strike them out and now he's literary holding on for dear life hoping to make that one pitch per inning to get him out of jams. Here is a hint Mr. Pelfrey, you want to win some fan's hearts, don't give us heart attacks every inning.
Here is a thought, if you win 10 games Mike, I will shave your number into the back of my head for one week in the fall. Put it in the books.
Some players I want to highlight, Ian Kinsler, Jose Iglesias and Jordan Zimmerman. Kinsler is finally and I mean finally playing like the 15 million dollar man he can be. He is batting .340 with 4 home-runs and 10 RBI's. I really like him in the leadoff spot and I think he can thrive there.
By the way, if you have not seen Kinsler's defensive masterpiece from Sunday where he fooled every one including the announcers, you need to google the phrase, Ian Kinsler intentionally drops pop up to fool Astros.
It's was an ingenious play and really showed how intuitive and creative he can be. He will be fun to watch this season. As long as he doesn't mope and pout when something does not go his way.
Iglesias is a master of his position and he is playing with a certain discipline that hopefully will carry throughout the year. He has 2 times as many walks as strikeouts through almost 50 at-bats and he is hitting .324 with an on-base percentage just below .430. Even though I miss the likes of Jhonny Peralta and Ramon Santiago, we are darn lucky to have him taking the field at the 6 spot. Darn lucky.
And  my last kudos for the week is Jordan Zimmerman who picked up win number 2 in a 6 inning workhorse effort versus Pittsburgh. If Zimmerman can pitch well and JV and Anibal Sanchez can remain constant throughout the year, this team has the chance to be really good.
Also, let us not forget in terms of the bullpen, that left-handed reliever Blaine Hardy is back on the squad!
Alex Wilson who had been rehabbing in the minors came back on Sunday as well and pitched a scoreless 1 1/3 innings in the loss versus the Astros.
Having these two guys back in the bullpen is a great thing. Not only does it add a significant boost to the bullpen, but it adds a quality boost to the bullpen.
Things to watch this week:
Tiger's starting pitching, can JV, Anibal, Zimms and Greene be constant and consistent?
Will Salty continue his hot start?
Justin Upton, will he probes me wrong or continue to have half of his at-bats be strikeouts?
Well that is it for me, until next time.
ABOUT THE AUTHOR
Who am I? I'm just a guy who loves the game of baseball that has opinions and thoughts just like you. Like what you see? Don't like what you see? Let me have it. Email me at john.shull@foxtv.com or follow me on twitter, handle is @the_real_shull