OPINION: Tigers have chance to right ship this week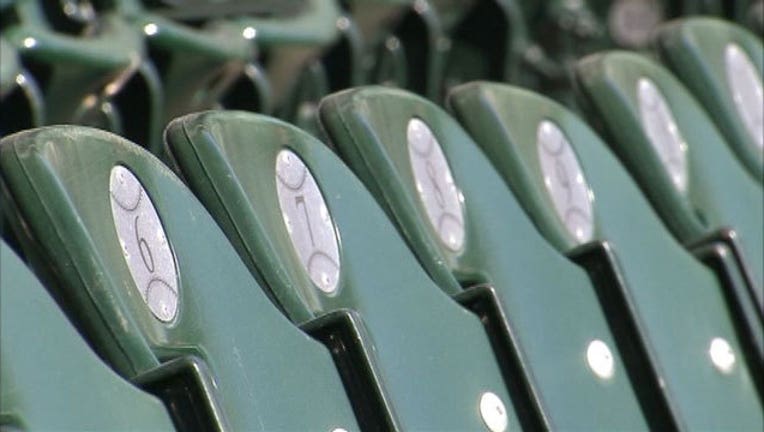 article
Good news Tigers fans! Sit back and relax because I have plenty to talk about after this week's dismal performance by our Detroit Tigers. When I say dismal, I mean dismal.
As if dropping 5 out of 6 division games wasn't bad enough this week, the Tigers have won only 2 games in the last 10 days.
For a team that should be at or near the top of its division, to be swept by the Cleveland Indians is a downright joke and every fan of this team should be angry. The Tigers are now 8-9 and currently sit in 4th, yes 4th, in the AL Central - behind Cleveland, Kansas City, and Chicago.
The Tiger's looked outmatched and outgunned in the weekend series against Tribe as The Indians outscored the Tigers 18-5. Are you kidding me?!?
The sense of urgency became real for me when, in Sunday's 6-3 loss to Cleveland, Miguel Cabrera came off the bench as a pinch-hitter with the bases loaded in the 8th and what does he do? He's late on a Jeff Manship curveball and pops out to the first baseman Carlos Santana, game over. If that is not an early season-defining moment for this team, than I don't know what is.
The Tigers have 7 players who are hitting .215 or below (that's over half of their hitters). This impressive list of A-listers includes the soon to be sent down Tyler Collins, as well as Mike Aviles, Andrew Romine, James McCann, Anthony Gose, Justin Upton and Miggy. Any names stick out there?
I can give a break to Cabrera - he has earned it – but Aviles and Collins should be sent down to the minors. Aviles is no super-utility man, he just isn't.
Gose is on my watch list too, I never realized how bad of an outfielder he really is. Three weeks into the season, he's misplayed ground balls to the outfield, misjudged fly-balls and the guy can't dive to catch a fly ball for anything. I guess it's a good thing there is no one there to take his place (Thank you Dave).
Let me get my weekly Justin Upton bashing out of the way. Until Sunday, he'd struck out in every game he has played in at least once. I believe that was 16 straight. This got me thinking, who holds the MLB record for consecutive games with at least one strikeout?
It's not Upton but it is a current Detroit Tiger.
Jarrod Saltalamacchia. That's right, Salty, in one of his career defining moments, set the record back in 2008 when he was with the Rangers with a strikeout in 28 straight games.
Now back to Upton. He looks undisciplined and as if every at-bat is just an opportunity for him to try and hit a homerun. I knew coming in he'd be a low average guy, but batting below .215 is a little too low for my liking.
I do have to give some kudos to Ian Kinsler and Victor Martinez. Kinsler looks as if he is going to have a prototypical Ian year with a solid average, lots of base hits and a good on-base percentage.
Vmart has been hitting the ball well (despite his .260 average) and, if he stays healthy, I expect to him drive this team during the summer. By the way, how many of you were scared as all hell when you saw Victor fumble and stumble his way into home plate Sunday? I had to walk away, fearful that he had injured himself, thankfully he just lost his balance and fell.
Pitching wise, it's hard to have good results when your offense fails to score more than 4 runs in the last 5 games – even though they did steal a 3-2 from Kansas City in that stretch.
Jordan Zimmerman has been fantastic to start the year and thankfully so, because if not for his awesome starts, they'd have a worse record than they already do.
Zimms is 3-0 with a 0.00 era and has not given up a run this regular season. Sure, it will not last but he has been one of the team's bright spots.
Some recognition is due to relievers Drew VerHagen and Justin Wilson. Both have been solid out of the bullpen (especially Wilson since coming back) and have saved some games from being downright blowouts.
VerHagen is a personal favorite of mine because he is homegrown and has stuck around. He can also be a spot starter if needed. So, I guess in other words what I am really trying to say is that we will be seeing VerHagen start games again by the beginning of May.
A couple of things to look for as the Tigers have the Oakland Athletics and Minnesota Twins this week: Both of those teams are beyond beatable and the Tigers should get back on track. I say they go 7-0 this week and sweep both series.
With the pitching having been decent, it is the offense's turn to start making some noise. Look for Miggy and Castellanos to have big weeks but do not expect any grand turnaround from Upton, Gose or Collins, I just don't see it.
I fully expect Jordan Zimmerman, Justin Verlander and Anibal Sanchez to pitch deep into their games this week. The Twins are one of the worst teams in MLB and I don't think the Tiger and Athletics have had a high scoring game in their history. It sure will be fun to watch.
Here's to another week of Tiger baseball. Until next time. 
ABOUT THE AUTHOR
Who am I? I'm just a guy who loves the game of baseball that has opinions and thoughts just like you. Like what you see? Don't like what you see? Let me have it. Email me at john.shull@foxtv.com or follow me on twitter, handle is @the_real_shull