Busy weather system will bring rain, snow, and swinging temperatures to Southeast Michigan
(FOX 2) - A busy weather pattern ahead over the next four days. Let's jump into it!
Wednesday's forecast will be a bit more winter than spring, as a narrow window of rain and snow is likely between 11:00 a.m. And 3:00 p.m. today. 
High temperatures spike at 48 degrees around noon and then steadily drop into the upper 30s by dinner time. With the winds picking up, it will likely feel more like the low 30s and upper 20s later today. Burr!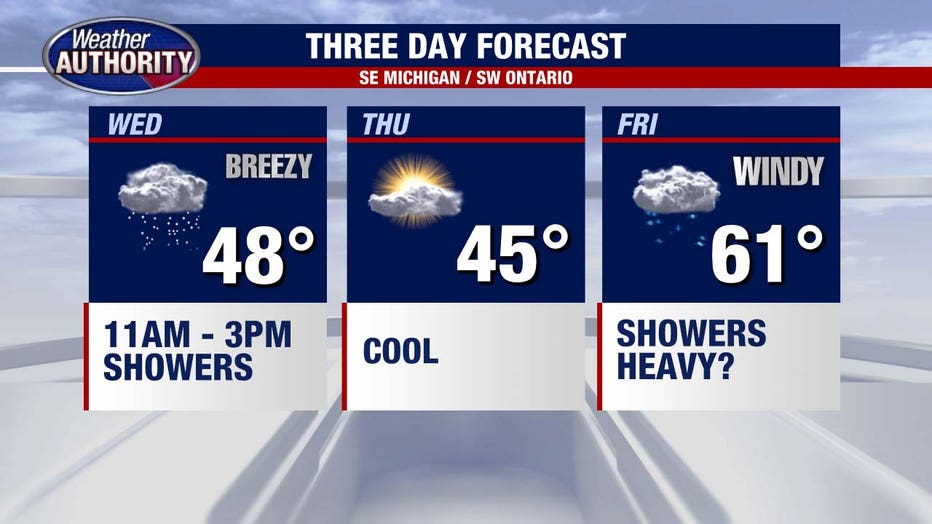 Overnight lows will drop to 23 degrees. A chilly night and beginning of the day on Thursday!
Temperatures rise only to the middle 40s Thursday afternoon with partly cloudy skies. Later in the day some showers will begin to move in, and a wintry mix is not unexpected.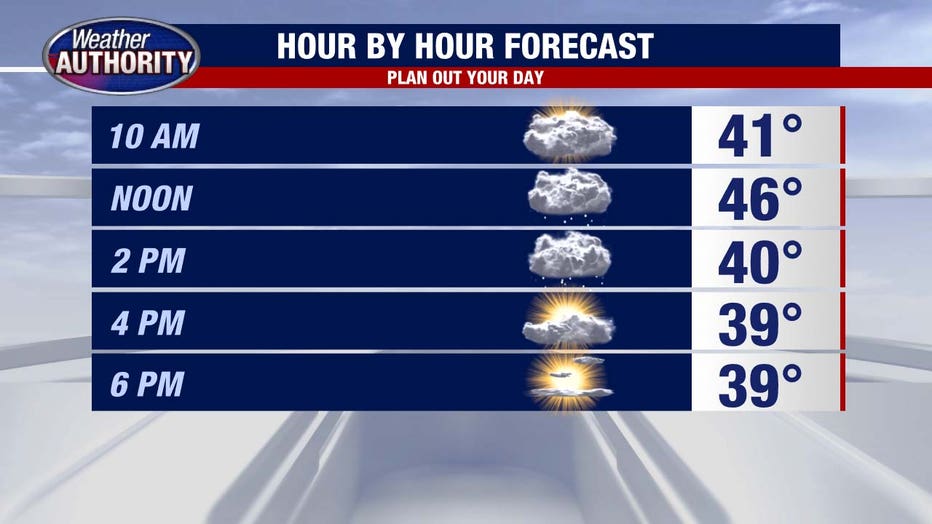 A surge of warmer air Friday will allow us to get up into the low 60s which will be nice! However, it comes with rain, thunderstorms, and windy conditions. 
This spring storm will continue overnight Friday into Saturday as winds peak with gusts nearly 45 to 50 mph. Rain continues into Saturday before changing over into some snowflakes and temperatures plummet through the 40s.
Make sure you have access to the Fox 2 Weather App over the next few days - it will be a very handy tool!