Dusting of snow Tuesday morning gives way to winter feel in Southeast Michigan
(FOX 2) - Big low pressure plagues us again as the winter feel sticks around another day.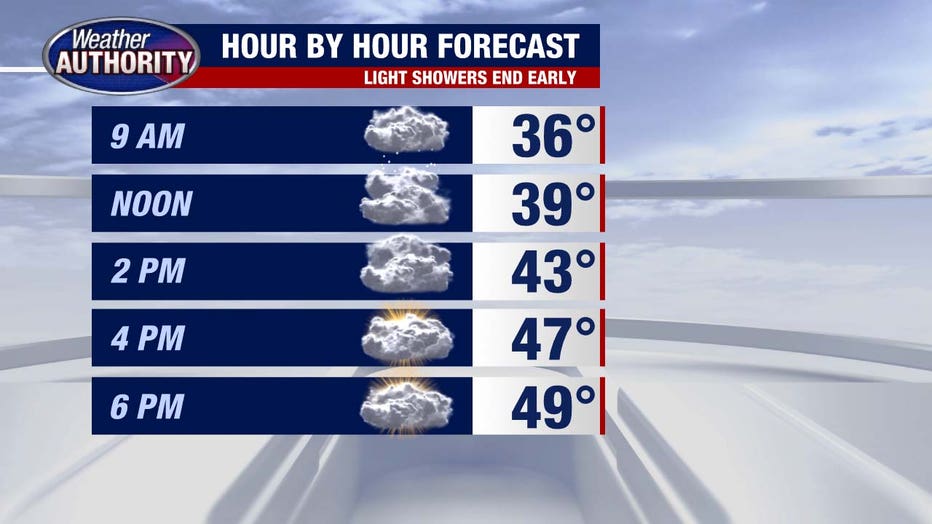 Our cold system moves out, and the clouds break late today in response. 
The clearing continues tonight allowing another cold night with temperatures dropping near freezing Wednesday morning.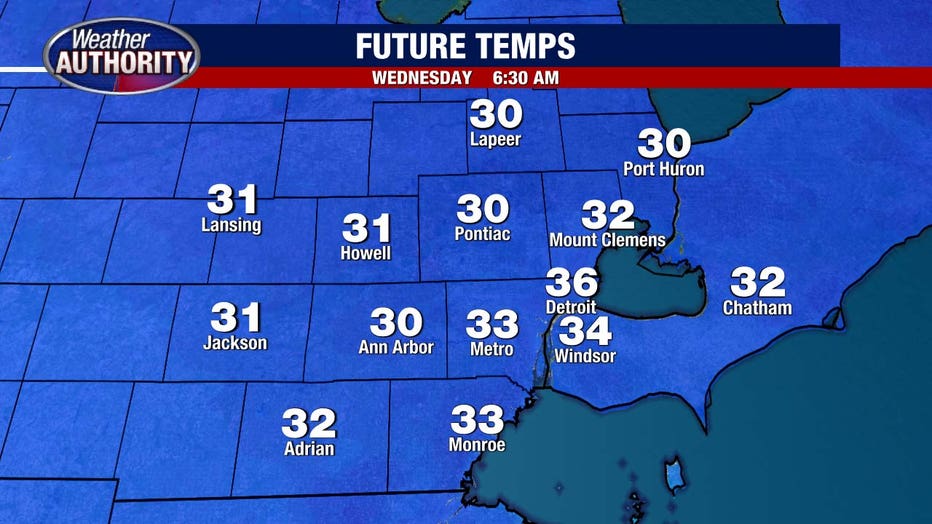 A warm front heads our way Wednesday and a late day or evening shower or storm is possible in that time frame, though the bulk of the day looks to be dry. 
Thursday will be the summer day out of the week as temperatures soar into the 70s with a gusty southwest wind in place. A shower is possible early and late, but I think it's safe to say we'll have plenty of time to get out and enjoy Thursday.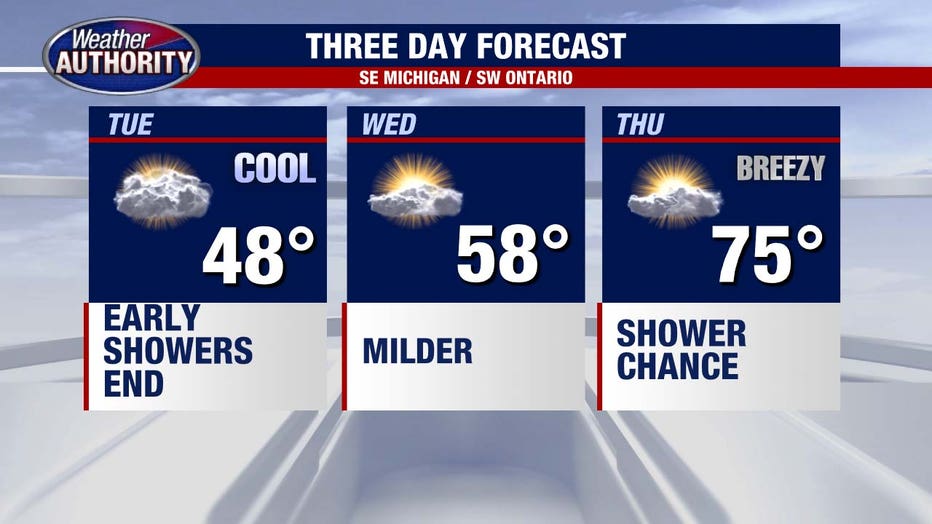 Friday rain is a good bet, but it won't be a washout. 
Saturday showers too, with a cooler than average weekend on tap.