Metro Detroit Weather: Flooding a concern as heavy rain returns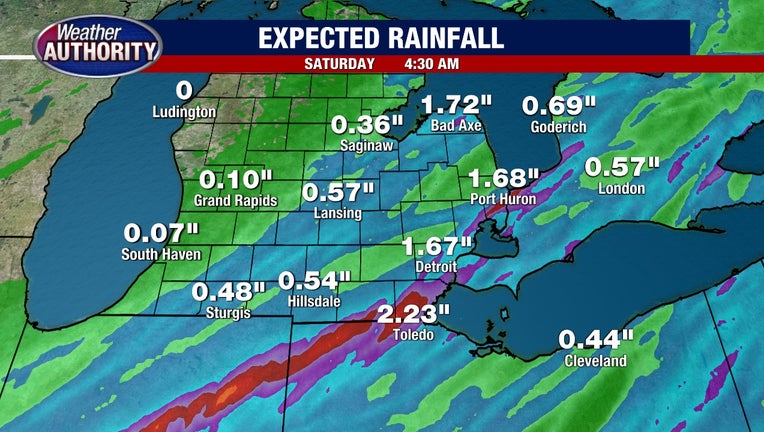 article
DETROIT (FOX 2) - Stop me if you've heard this one before but more wet weather is on the way for Metro Detroit in the next 36 hours. And, once again, flooding is a concern.
Beginning around dinner time Thursday, spotty rain and possibly even a thunderstorm is likely across Southeastern Michigan. The rain cells won't be too widespread, but there is a chance that some could bring heavy rounds of rain that continue through dinner to around sunset (near 7 PM). 
This transitions to a more area-wide encompassing event after we pass midnight and head toward sunrise Friday.
It's looking like that commute into work early Friday morning will be a wet one, with most of Metro Detroit seeing light to heavy rain and even a rumble of thunder cannot be ruled out. 
Get the FOX 2 Weather Authority app NOW to be prepared for the rest of the week's very wet forecast! 
We're most concerned with the timeframe from 1 a.m. to 9 a.m. when it looks like flooding could be a major problem. Some locations could get between ¾ to 2 inches of water in those 8 hours. 
The reason for this heavy rain is a steady stream of moisture will feed in from the Gulf South. As multiple different fronts drape across us, the rain won't relent. The only good news is that this rain falls over an 8-hour window.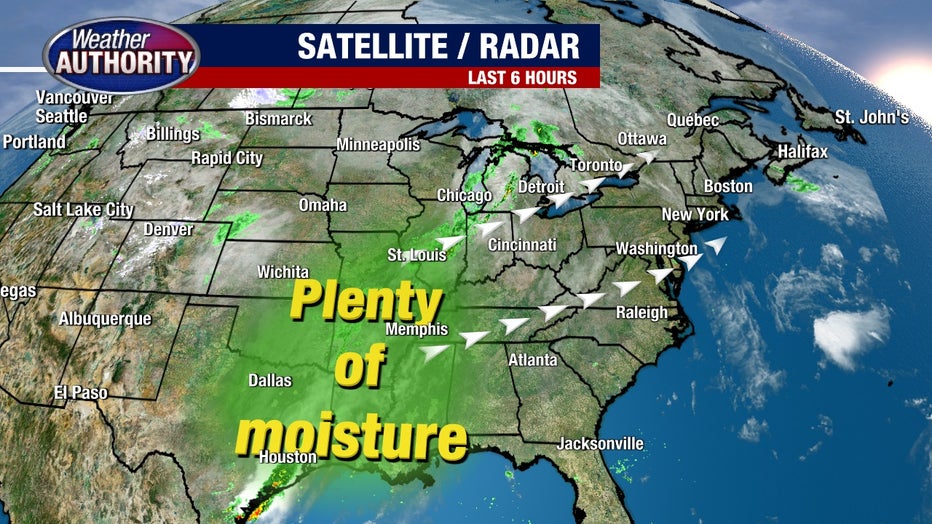 However, with an already wet water table, the chance for flooding exists, and will be watched across the area.
The rain will turn more spotty as we head into Friday afternoon, but the showers still continue for Michigan as a whole. In fact, the light rain will affect our forecast all the way through Saturday morning around 8 before we begin to dry out and cool off heading into the weekend. 
High temperatures will struggle to make it to 59 degrees Saturday afternoon.