More snow in Southeast Michigan: Saturday night snowfall totals into Sunday morning
SOUTHFIELD, Mich. (FOX 2) - Another round of snow is expected Saturday night into Sunday morning. Snow totals vary greatly depending on your location so here are the details.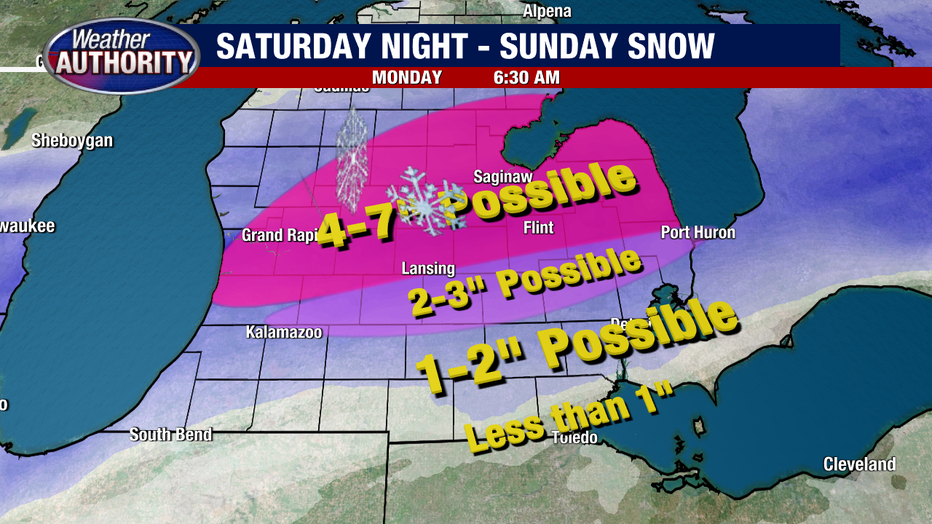 Another weather system is gearing up to impact us starting around 5 p.m. Saturday evening. Heavier snow will lift into Central and parts of northern Michigan earlier in the day, but in Southeast Michigan, we should avoid it until later. Snow will be light to moderate at first but will get heavier later Saturday night.
READ MORE: Winter in Michigan: How to drive in a snow storm
Milder air surges in from the south around midnight Sunday affecting snowfall totals. Temperatures will begin to rise to above freezing for some of us.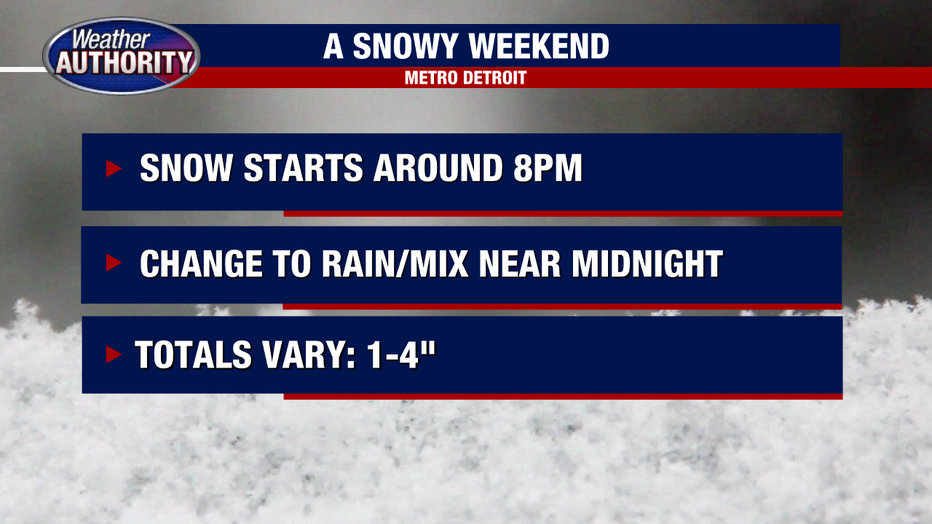 An overnight change from snow to rain, or a mix of both, will lower totals to an inch or less of snow in parts of Monroe and Lenawee counties. North of that, Wayne and Washtenaw counties as well as southern Oakland and southern Macomb will likely have one to two inches.
About 20 miles north of that we could see between two and three inches, before heading into the bullseye of the snowmaker up around Flint and North where four to seven inches is likely. A winter weather advisory is in effect for mid-Michigan starting at 7 p.m. Saturday and going until 10 a.m. Sunday morning.
READ MORE: Warming up your car in cold weather can damage your engine. Here's what to do instead
A slight change to temperatures or track position would shift these numbers, but this is what folks should plan for by Sunday afternoon. Most of the snow moves out by 10 a.m. Sunday morning.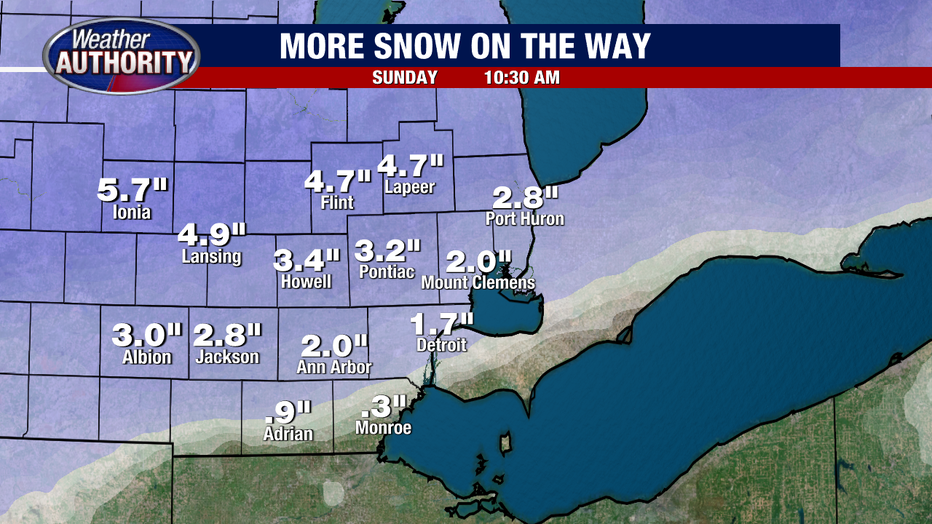 Following the snow is a frigid cold pattern where overnight lows begin to fall to single digits starting Monday night. Bundle up!