Southeast Michigan snowfall expected to increase as day continues
(FOX 2) - The snow's kicking off this morning and stays on for most of the rest of the day.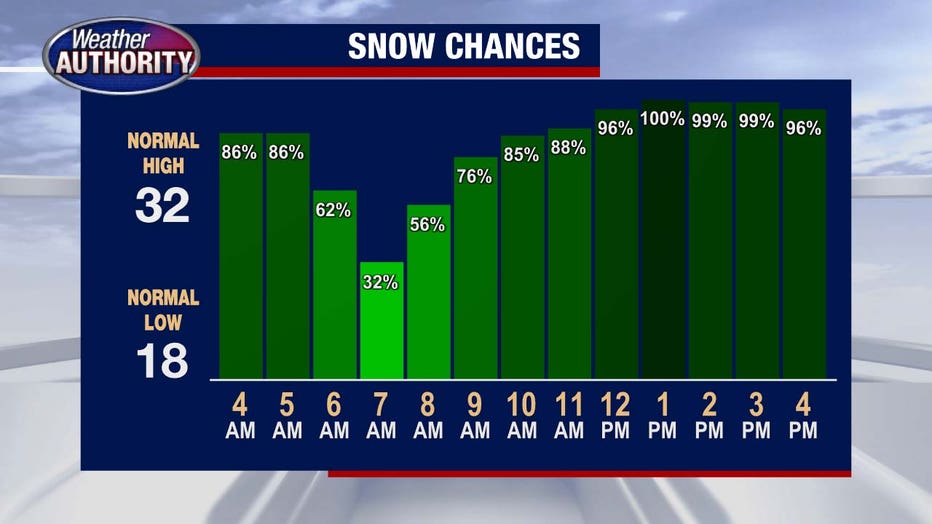 The snow is light this morning and will be off and on for the morning commute. It doesn't amount to a ton with morning totals around an inch.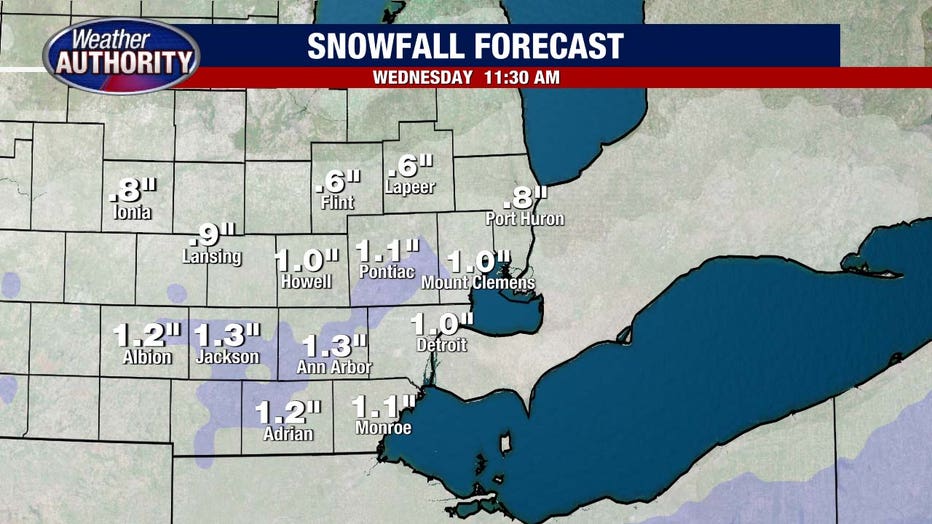 Our snow will start to fall heavier in the mid-to-late morning through the afternoon, at which point visibility will be limited, and the roads will be rough. 
RELATED: Winter Storm Warning issued for Wayne County, Monroe County, and Lenawee County
Snow totals still look to range between 3-6 inches although some areas like Monroe, Wayne, and Lenawee counties seeing 7 or 8 inches reports isn't completely out of the question.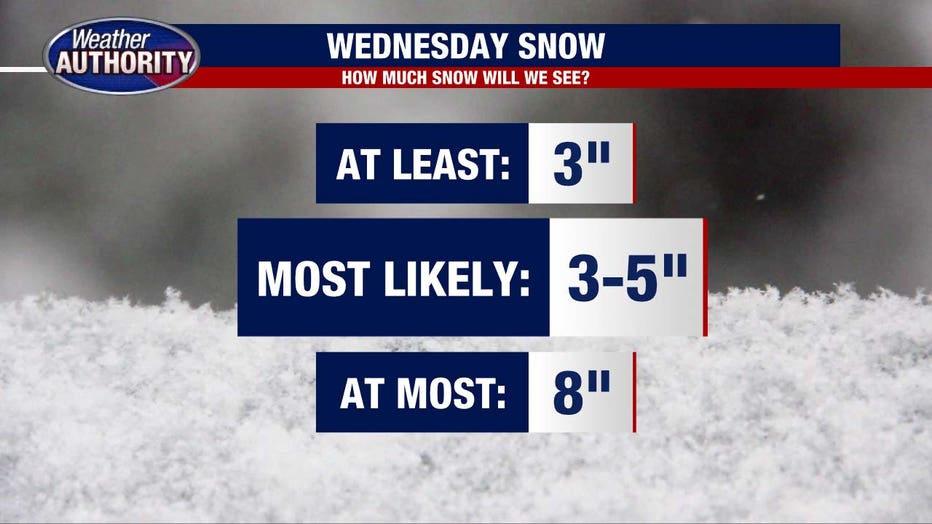 This should be the biggest snow of this season by a wide margin, though when looking at past winters it's very much on par for the course.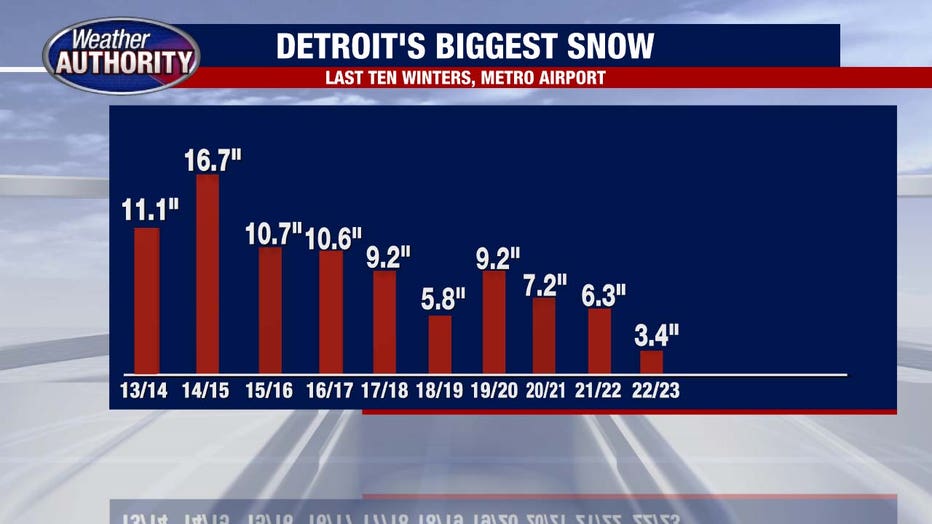 We have a couple more rounds of snow: one late Friday into the night and another Saturday night into Sunday, both of which will be less than what we get today. 
MORE: Yes, you must clear the snow off your vehicle before driving in Michigan
Temperatures will fade too, so, welcome to January.