Warm week in Southeast Michigan peaks Thursday with 81 degrees expected
(FOX 2) - The splendor of our week continues.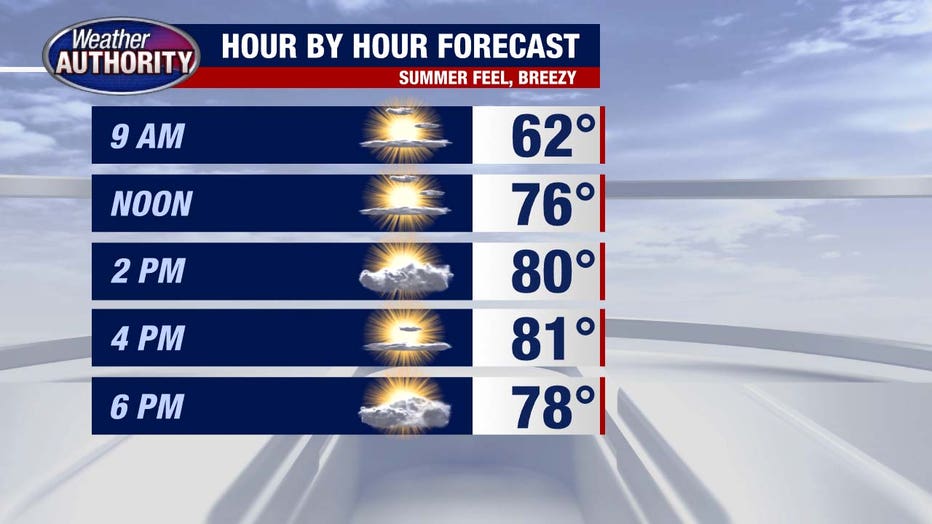 The wind will come down a bit today, but I'll still call it breezy. 
We'll wind up around 80 degrees this afternoon which won't be a record, but will be far above our April averages.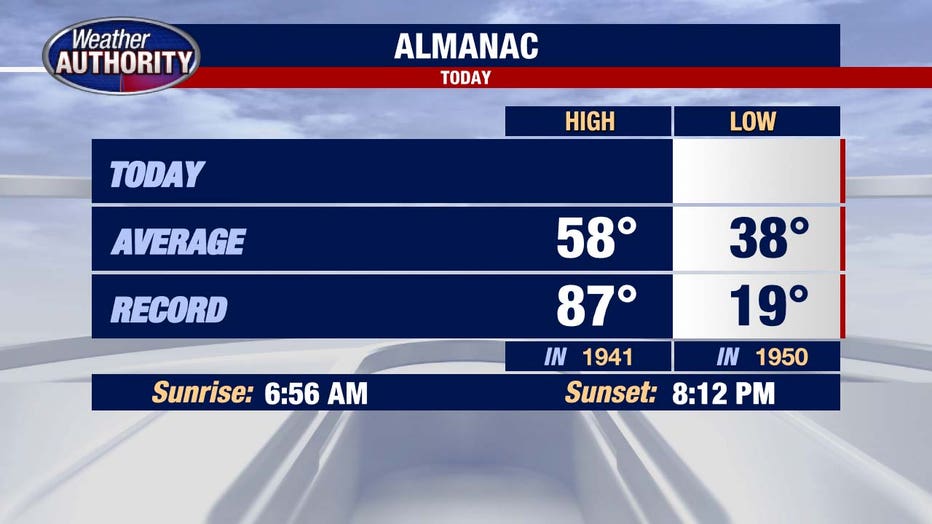 While today's temperature profile will be a uniform one across the region, the wind will relax and allow a lake influence to develop, keeping things a touch cooler by the big lakes Friday afternoon.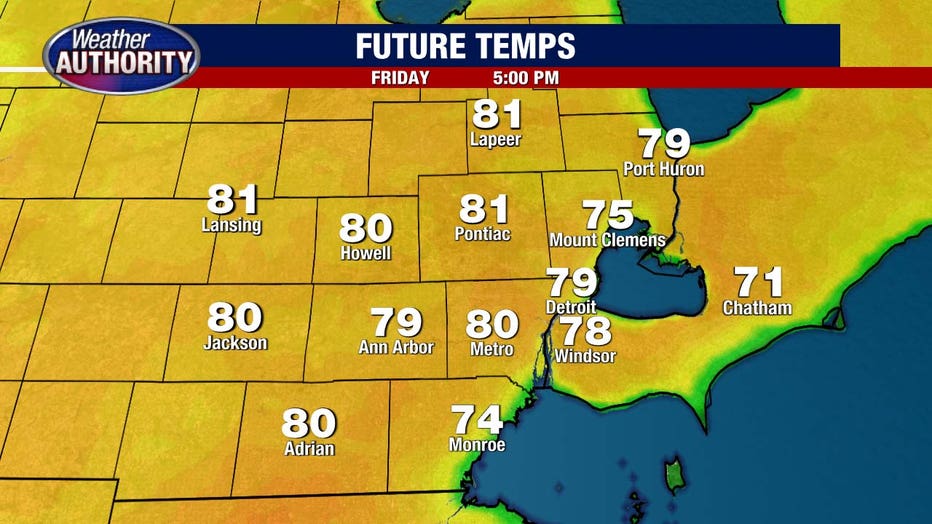 Our pattern will begin to break down over the weekend, with a shower possible, but not likely Saturday.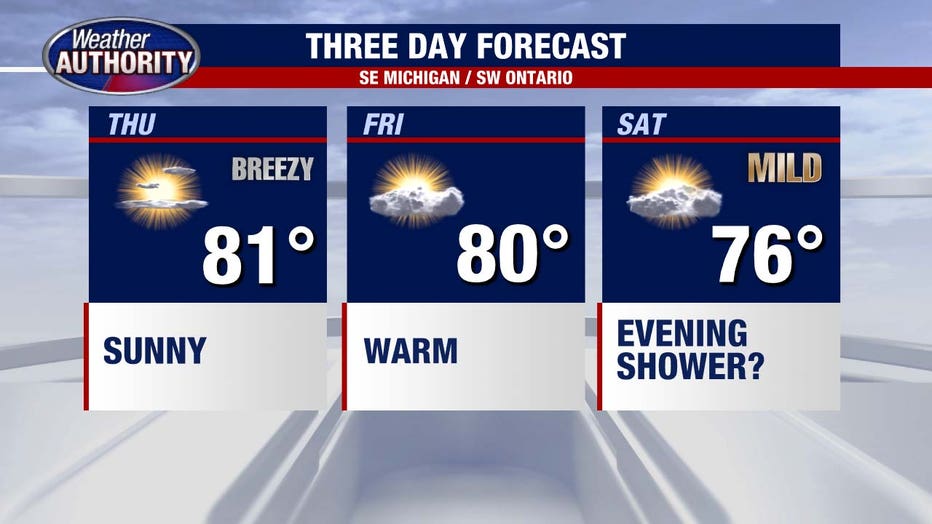 Rain is much more likely Sunday as the front slides through and leads to a big cooldown by Monday. 
Showers accompany the change up, with some wet flakes possibly mixing in.