Wet, soggy, and windy Friday incoming with more rain this weekend
(FOX 2) - Hopefully you got a chance to get outside and enjoy a beautiful Thursday because things begin to change starting today.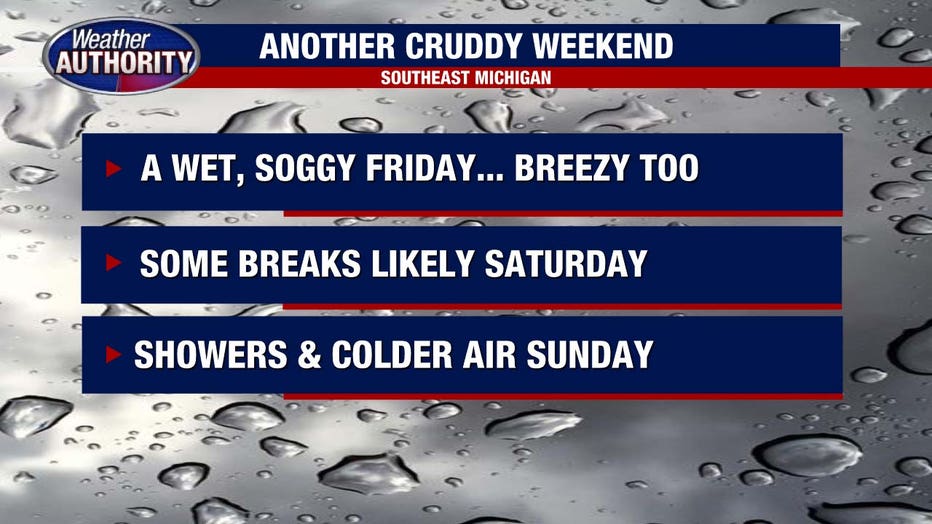 Friday will quickly transition from cloudy to rainy early in the morning with showers moving in near 8 a.m. 
Cloudy, cooler and breezy conditions will take us through most of the day as highs struggle to reach the mid-50s. Rain showers will likely be light but consistent, although at times could get a little more moderate. 
Overall, it looks like nearly a half an inch of consistent rain will fall through Saturday morning.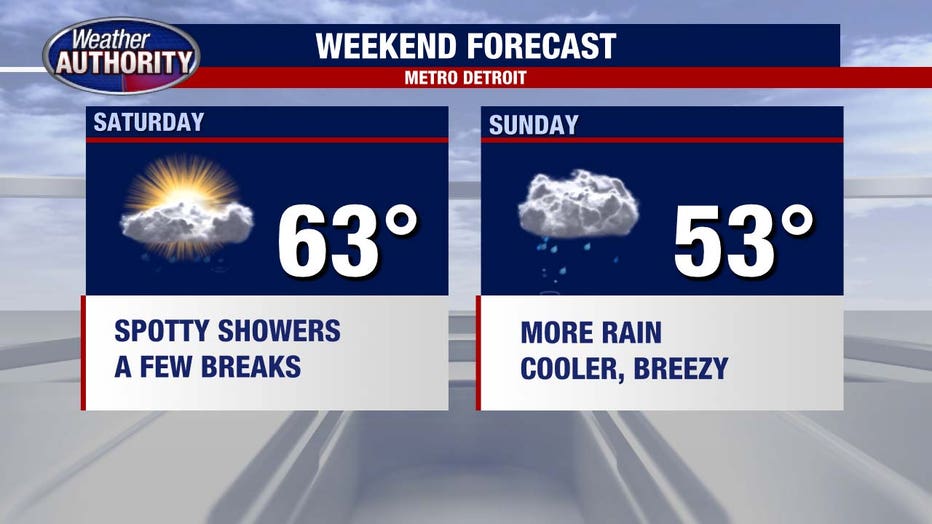 As we head into the weekend we have more rain on tap. 
Saturday will see some showers early, but we could get lucky and get a few breaks by the afternoon. Later Saturday evening rain returns as temperatures build to 63 degrees. If you have plans Saturday afternoon, fingers crossed they won't be impacted.
Sunday will be a return to the cooler cloudy spring weather that we've seen a lot of the last couple of weeks. Rain showers will impact us on and off through the day with windy conditions and highs near 53.
Thankfully by the end of next week we should get a little bit warmer! Come on 60s.