1 teen dead, another hurt in shooting on Detroit's east side
DETROIT (FOX 2) - A shooting Monday afternoon left a teen dead on Detroit's east side.
Police said the victim and another teen were both shot in the area of Collingham and Hayes. The teen who survived was taken to a hospital, but their condition is unknown.
A friend of the victim said they were 16 years old.
Police released few details about the shooting, but they did say they are investigating whether the shooting was connected to an attempted carjacking.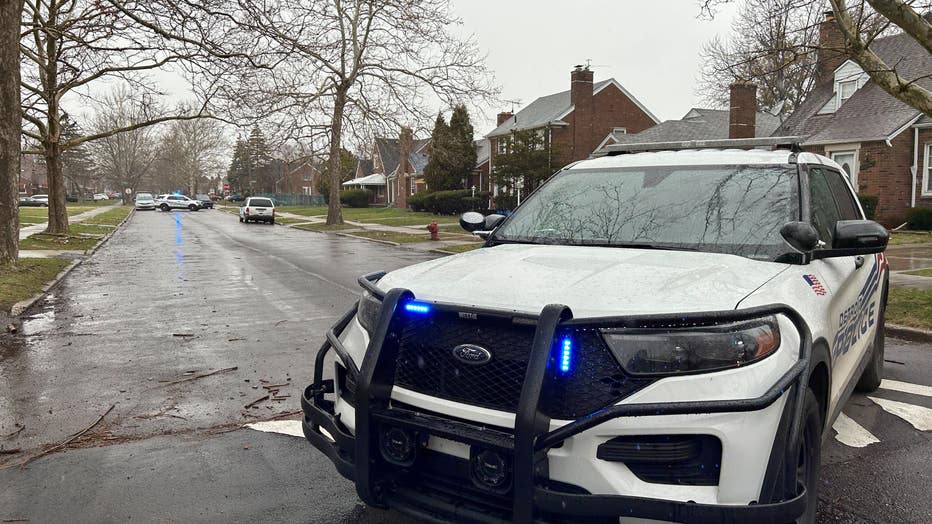 "The fact that our children live in an environment of a city where they aren't safe, is reprehensible," said Teferi Brent, with Dignity 4 Detroit. "I want us to be mindful of the fact that hurt people hurt people, and that young man who killed that young brother, he was not born that way. He was created to be that way by people and places, and things."
The group works to save as many young people as possible as gun violence continues to take a toll on the city. 
Ending the violence is something many people are coming together to do.
"We're very, very appreciative of some of the initiatives that the mayor is rolling out as it relates to Shot Stoppers but it's going to take all of us together as a village to wrap our arms around our young people. We're going to have to be able to engage them on a level that we've never engaged them on. It's going to take academia, it's going to take community, it's going to take the streets, and it's going to take all of us to wrap our arms around these young people," said Darryl Woods is with the grassroots group Fighting The Good Fight. 
Stay with FOX 2 for updates.