10-year-old boy's family sues after Camp Dearborn drowning last summer
MILFORD TOWNSHIP, Mich. (FOX 2) - The family of a 10-year-old boy who died after falling off a water play structure at Camp Dearborn last summer is suing.
Carson was playing on a jungle boat at the campground in Milford Township when he fell from the highest platform and hit a protruding ladder July 6. He later died at a hospital.
"When you have a platform like the one 10-year-old Carson was on, 10 feet, 10 inches above the level of the water, and then you build a protruding folding ladder that goes out over the top of the edge…" attorney Venn Johnson said.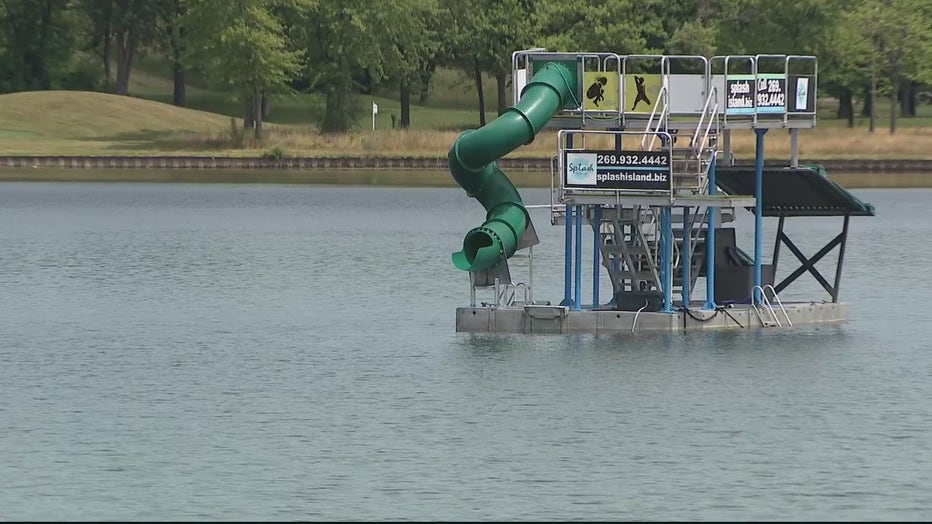 Johnson says it is a dangerous design. Couple that with only one lifeguard on duty and Carson had no hope, he says.
However, there's one problem with suing. The campground is owned by the city of Dearborn, meaning that there is government immunity. So, Johnson is going after the owner of the water playscape.
"City Of Dearborn is the one that contracted with this company called Ripping the Waters, who is the owner of this particular, what they call, a Tarzan boat,"
The lawsuit was recently filed, and the company has not responded.
"I have to relive this every day," said Carson's mother, Carly Burgess. 
Carson had a 2-year-old brother.
"It's very difficult. When we go to his grave, I say we're going to visit bubby, and that's what he has. That's what he knows is his bubby. He sees pictures, and he recognizes him, and he can say his name, and he remembers him, and when I show him videos, he wants me to play it over and over and over and over," Burgess said.