1,100+ grams of meth, fentanyl, crack seized after string of drug overdoses in Clinton Township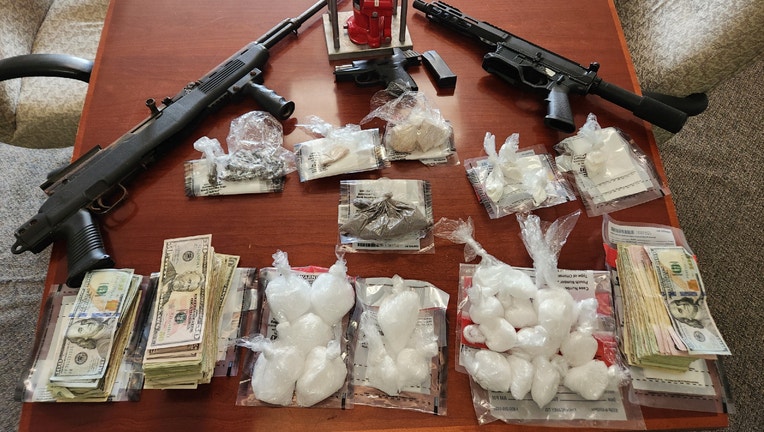 article
CLINTON TOWNSHIP, Mich. (FOX 2) - An influx in fentanyl overdoses in Clinton Township led police to the dealer and a large amount of drugs.
Police said they started investigating after purple-colored fentanyl led to numerous overdoses in May. This investigation led them to Detroit, where they raided a home Aug. 7.
During the raid, investigators said they found about 800 grams of methamphetamine, 300 grams of purple-colored fentanyl, 20 grams of crack cocaine, and 20 pressed fentanyl pills. They also found three firearms, one of which had the serial number removed.
Police said a woman and two children were at the home at the time of the raid. 
Read Next: Suspect charged after 2 weed delivery drivers robbed in Shelby Township
Royal Oak police helped arrest the suspect later. 
The suspect was arraigned in Sterling Heights and was given a $300,000 cash/surety bond. The suspect was also arraigned in Eastpointe and given a $500,000 cash/surety bond. The woman found inside the home has charges pending. 
Child Protective Services has been notified.