2-year-old girl, man hurt in Southwest Detroit drive-by shooting
DETROIT (FOX 2) - "This street we have been here 50 years and never have we had an incident like this."
A 2-year-old girl and a man were injured in a shooting Tuesday morning in Southwest Detroit.
Police said the child was in a vehicle with three adults in the area of Witt and Lawndale streets when a silver Jeep pulled up beside the vehicle and started shooting. The shooter fled.
55-year-old Calvin Wynn was repairing his car in the street when he was struck in the back by a stray bullet.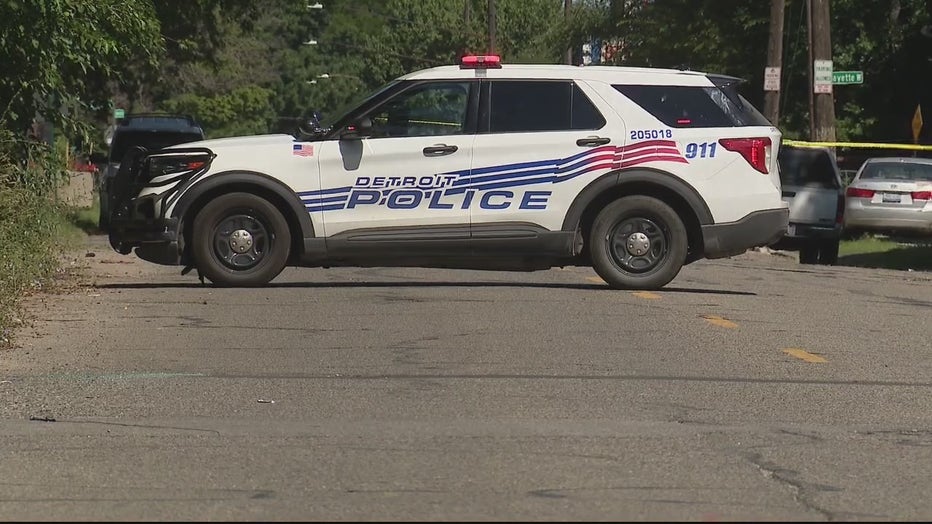 "He said mom I got shot. I said what do you mean you got shot?" said Mary Wynn, Calvin's mom. "In front of your own God Blessed house. You can walk out the door, and it can be like that. But that's life."
The girl was hit in the side, while a 55-year-old man who was working on his car nearby was also hit by a stray bullet, police said. Both the child and man are in temporary serious condition.
"My granddaughter could have been out there and got shot," Mary said.
Police said the girl's father was one of the adults in the vehicle. It isn't clear who the other adults were. Police said they were the intended target of the gunman.
"If you're willing to fire a bunch of rounds at 9 o'clock in the morning you don't care. You don't care who is out there or who gets hurt," said DPD.
Investigators are reviewing surveillance video near the scene and said the suspect was traveling in a gray or silver Jeep.