Accused shooter of Detroit firefighter in Troy road rage case is home on bail
FOX 2 - The man accused of killing that firefighter is at his home on a tether right now. His attorney told FOX 2 a fatal shooting at a gas station over the summer was not murder, rather self-defense.
After months in jail, Terell Josey is now at his home awaiting his day in front of a jury. His bond was recently lowered from $1 million to $100,000 with a tether. Back in July, Josey was charged with shooting and killing firefighter Lt. Francis Dombrowski.
"They have to keep track of him but he has no issues with that," said Marc Lakin, Josey's attorney.
Lakin said one reason his client is likely out of jail is based on their self-defense argument.
"There is a good chance that my client will be found not guilty if it gets before a jury," he said.
Dombrowski was a decorated firefighter who spent decades with the Detroit Fire Department.
"He was always first into the fire and last out," said Lt. Dave Miller at Dombrowski's funeral. "He was talented, he loved serving the citizens and was a great firefighter."
The firefighter became involved in a road rage incident that spilled into the gas station at Rochester Road and Wattles in Troy.
"Mr. Dombrowski couldn't have gotten out of his car faster," Lakin said. "He opens the door and went on a full sprint towards their car."
The attorney says the shooting was captured on video and he says depicts Dombrowski as the aggressor.  And his client was protecting his family, including a child in the back of the car.
"He grabbed my client's left hand and reached for the gun. My client stepped back and fired," Lakin said.
Dombrowski was shot three times. Josey then left the scene.
More coverage: Friends, family honor the life of veteran Detroit firefighter killed
"We're going to drop this baby off and go back and report what happened to the Troy Police Department."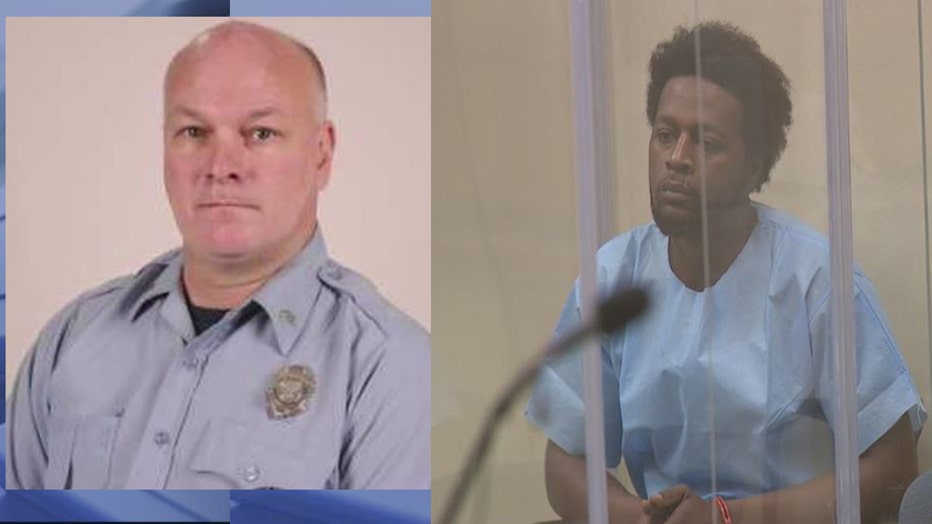 DFD Lt. Francis Dombrowski left, accused shooter Terell Josey.
Josey has been charged with murder.  Lakin says during one of the exams the toxicology results on Dombrowski came back.
"It showed that Mr. Dombrowski was at a .22, almost three times the legal limit," the attorney said, which he says adds to their argument.
"The road rage was Mr. Dombrowski's, not my client's."
The attorney says his client does not have a violent history which helped the defense when they asked for a lower bond.