Plymouth man upset with noise from cement company arrested after sending threatening emails, police standoff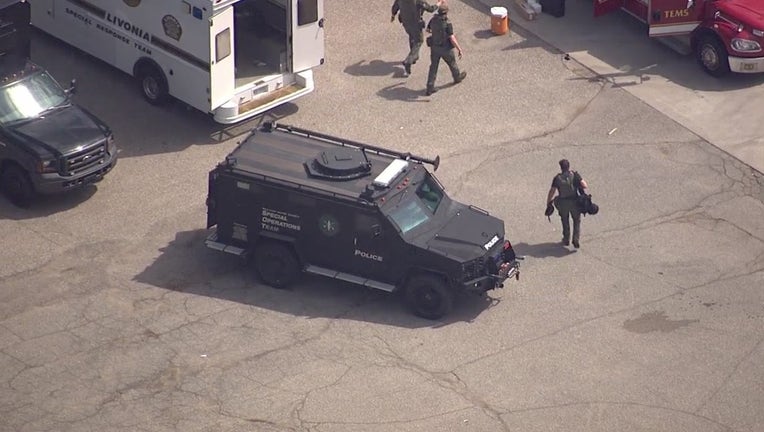 article
PLYMOUTH, Mich. (FOX 2) - The Plymouth police took a 49-year-old man into custody after he sent a threatening email to a nearby business that he was upset with.
According to the police chief, the man was upset with noise and trucks at a nearby cement company and sent a threatening email that he would "take matters into his own hands."
Police were later dispatched to man's residence after the emails were reported to law enforcement. When they arrived, they heard three gunshots.
According to police, the man was known to authorities through previous complaints and were aware he had a shotgun.
The police chief called the man on his personal phone and asked him to come out and talk. When he declined the offer and instead asked police to come into his house, police called a SWAT team to the home. 
Negotiators managed to get the man out onto the porch and took him into custody. 
A search warrant is now being sought for police to investigate the home for any other guns. A charging report will be sent to the prosecutor's office.
MORE: Pontiac man arrested for hit-and-run that hospitalized 6-year-old girl
The man could face charges of making a threat of terrorism toward the company. 
A lockdown that was ordered in the area of the barricade - at Farmer and Karmarda - has been lifted.