Activist questions MDOT cameras after body of man shot to death found on Southfield freeway
DETROIT (FOX 2) - There are more questions than answers as Michigan State Police investigates the discovery of a 22-year-old man's body on the Southfield freeway Monday morning.
Was he shot and killed on the highway, or was his life taken somewhere else and his body discarded on M-39?
"Either way, whether he was murdered there or dumped, but it looks like a dump, it looks like shoot them here. You're not going to do that in front of a bank. I know you're not, because the cameras are right there, rolling," said Pastor Maurice 'Pastor Mo' Hardwick.
It's a drum that Hardwick, a clergyman and activist, has been beating the past three years — since a rash of shootings on southeast Michigan freeways touched a nerve amongst residents.
Although MDOT has 300 cameras on Metro Detroit freeways, they cannot monitor all of them at once.
"We do have people that are constantly watching cameras, moving cameras around because our wall of cameras do not hold all 300 at the same time," said Diane Cross, MDOT
Cross, an MDOT spokesperson, says only four of those 300 cameras are recording for training purposes. And while they can pick a certain camera to record from, they would only know to do so if state police tipped them off to something going on.
"When MSP may say to us 'Hey we got a call about a shooting on a freeway,' we will immediately look to those cameras to see if there is anything that can be seen. We will then move an individual camera into a recorded situation - but that always ends up being after the fact.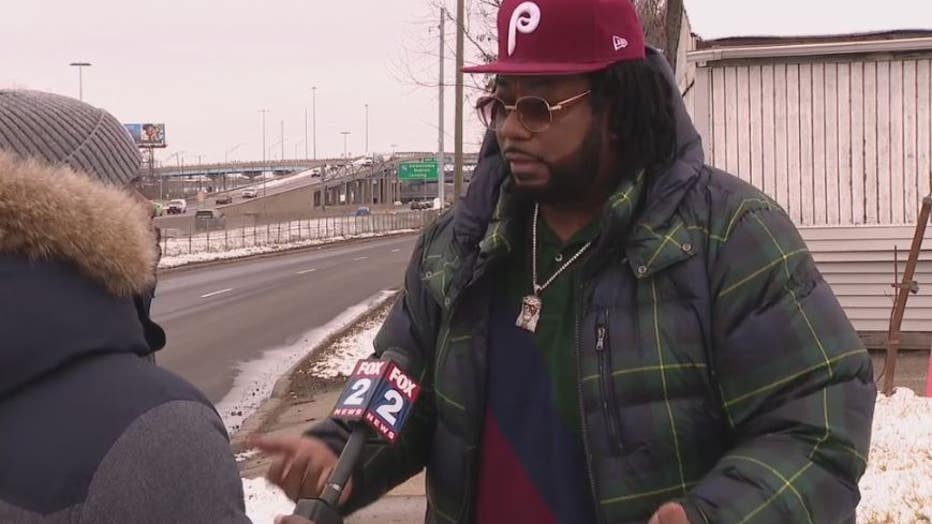 Pastor Maurice 'Pastor Mo' Hardwick.
"So while it is a great system it is obviously not perfect for every situation and if money were not an issue, obviously we might do things differently."
But Hardwick doesn't agree,
"What's the cost?" he said. "What's the cost of safety?"
The 22-year-old man was found on the northbound Southfield freeway ramp to I-96.
The disturbing discovery shut down traffic for hours. State police brought out k-9 units to determine where the man was shot.
Investigators have been in contact with the victim's family, but are not releasing his name.
If you have information about what happened please call the MSP tip line at 855-mich-tip or Crime Stoppers at  1-800-SPEAK-UP.