Ann Arbor purse snatcher arrested on public bus was carrying unregistered loaded firearm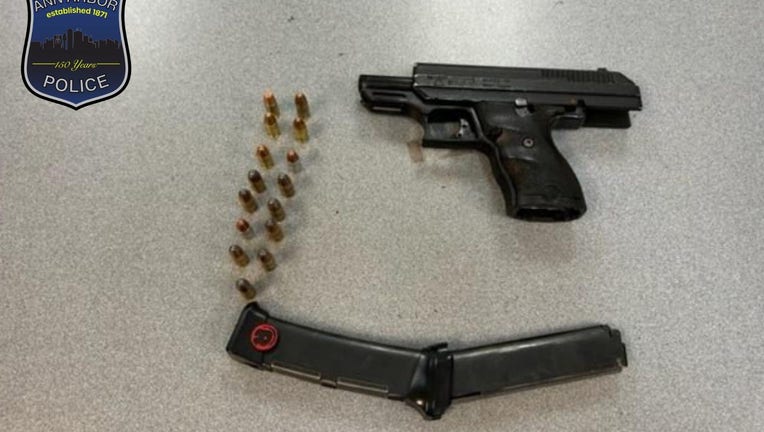 article
ANN ARBOR, Mich. (FOX 2) - An 18-year-old who allegedly made off with a woman's purse in downtown Ann Arbor was arrested after police found him riding on a public bus this week.
In addition to recovering the stolen bag and possessions purchased with the victim's money, police also found an unregistered loaded firearm with an extended magazine when taking the suspect into custody.
Identified by Jeremiah Facen in a press release from Ann Arbor police, he has since been charged larceny, carrying a concealed weapon, and two other felony counts.
Facen allegedly robbed a 54-year-old woman from Ohio while she was walking westbound on E. Washington near Fourth Avenue. He grabbed her purse before taking off running. Police were soon called to the scene.
From there, officers learned the victim's credit cards were being used at several businesses downtown, allowing them to obtain surveillance video at one of the locations. From there, police learned a person matching the description was riding on an Ann Arbor Transportation Authority bus that had stopped at the transit headquarters. 
MORE: Man, black sedan sought in deadly triple shooting on Detroit's west side
When police arrived on the scene and entered the bus, they found the suspect, the victim's purse, and the weapon. 
Fahen was arraigned in 14A-1 District Court on May 9. His larceny charge could nab him 10 years in prison.