Beaumont Wayne reopens May 5 for COVID-19 and non-COVID-19 patients
FOX 2 - Beaumont Hospital Wayne is reopening Tuesday, May 5 at 8:00 a.m. for both COVID-19 and non-COVID-19 patients. 
The campus will reopen in phases as the health system brings staff back, the health system said in a press release.
Beaumont temporarily closed the campus in mid-April after initiating its surge plan there a few weeks' prior, redirecting patients and resources to the hospital as it focused care on COVID-19 patients.
"They have a lot of expertise in communicable disease being close to Detroit (Metropolitan Airport)," said Beaumont COO Carolyn Wilson. "We've invested even more training and specialty into that campus to care for these type of patients."
Beaumont has since discharged most COVID-19 patients and transferred the rest to other hospitals.
Workers at Beaumont Wayne were also redeployed or temporarily laid off. Beaumont says the campus will reopen in phases as it puts staffers back to work. Jason Bradford is one of them.
"We are very happy, the union, the employees," he said. "Everybody who was working at Beaumont below the administration level, is very happy that the doors are reopening to the community and that we will be able to serve their needs." 
While the hospital's reopening is welcoming news, Bradford says he and some other workers have concerns.
"A lot of the employees and union members who have not worked in the emergency room at all, or very much, are being placed in the emergency room," Bradford said. "There's just a lot of worrying about how Beaumont is redeploying their employees. We're going to have an emergency room full of staff who was just hurriedly put there and we're kind of worried about the safety issue of that."
The Emergency Center will be back up and running in the first phase of Beaumont Wayne's reopening. The hospital will be open to both COVID-19 and non-COVID-19 patients.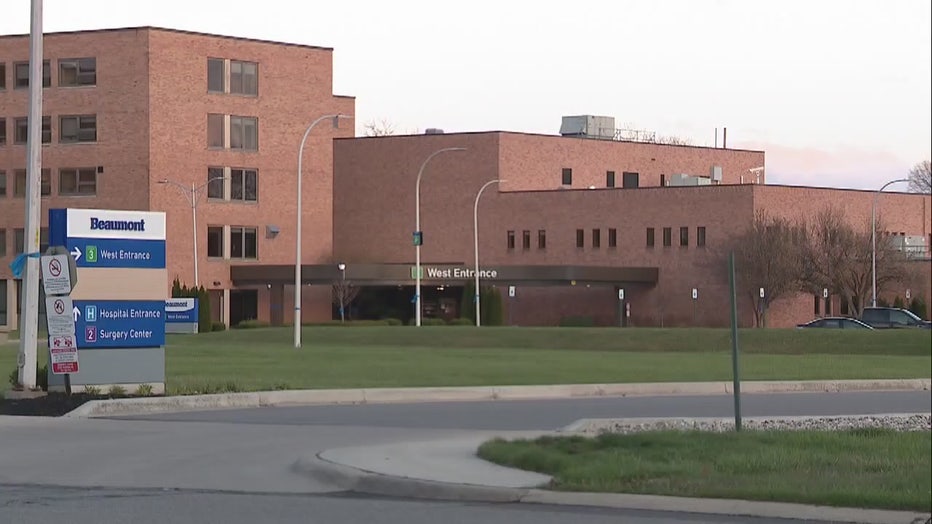 Pregnancy and childbirth services offered prior to the COVID-19 crisis, as well as observation and inpatient medical surgical beds and support services will be available when Beaumont Wayne reopens Tuesday.
The Level 3 Trauma Center will not reopen, Beaumont is working to do that in the later phases of the reopening.
Last Friday the health system said the Wayne location would "reopen soon" but no specifics were used at the time.
Phase I services and staff included in these services:
The Emergency Center Note: Beaumont, Wayne's Level III Trauma Center will not be open; Beaumont is working to reopen trauma services in a later phase  

Obstetrical services that were offered pre-COVID-19

Observation/Inpatient medical surgical beds and support services (pharmacy, laboratory, food services and environmental services.
Some outpatient surgical and diagnostic services, including the infusion center, will be offered, in compliance with Executive Orders, to meet the time sensitive needs of patients. 
Phase II will add more inpatient and critical care capacity as Beaumont carefully reconfigures critical staffing and resource needs across the organization as COVID-19 and non-COVID-19 volumes change. 
On Monday, the state of Michigan reported 86 new COVID-19 deaths, 196 new cases.
Until Phase II occurs, patients at Wayne, who upon clinical assessment might a need higher level of care, including critical care, will be transferred to another Beaumont facility.
Factors that could affect health care are beyond Beaumont's control, such as government orders and the public's willingness to observe social distancing protocols. Therefore, all plans are subject to change, the release said. 
RELATED: Beaumont Wayne abruptly closes, employees left with more questions than answers
As additional services come online and are approved by regulators, Beaumont will announce it.