Bell's Brewery collabs with other breweries for special Eccentric Day releases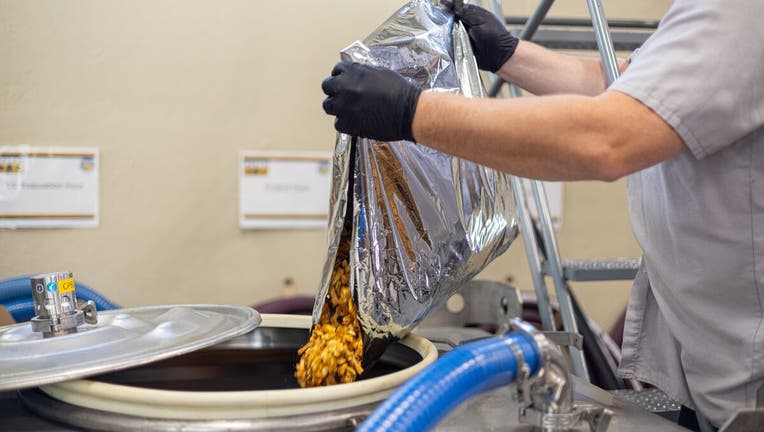 article
KALAMAZOO, Mich. (FOX 2) - Bell's Brewery plans to tap five collaboration beers during its annual Eccentric Day on Dec. 1.
The celebration at the Eccentric Cafe in Kalamazoo will feature live music, a costume contest, food, and of course beer. 
Entertainment includes Andrew Rathbun Jazz Band, Run 4 Cover, and Kalamazoo DJ.
"At its core, Eccentric Day has always been about celebrating with each other, with our community, and enjoying all that makes the craft beer community truly extraordinary," said Carrie Yunker, the executive vice president of Bell's. "As we discussed plans for this year's event, collectively, we recognized an opportunity to bring Eccentric Day back to its roots while at the same time bringing a renewed sense of energy to the celebration and all that it's meant to be."
Bell's collaborated with other Michigan breweries - Upper Hand Brewery, Brewery Vivant and Broad Leaf Brewery & Spirits, One Well Brewing, and Wax Wings Brewing Co. - and Indiana-based 3 Floyds Brewing to brew this year's special releases:
3 Floyds Brewing's Ale – 7.0%, available on draft and in 6-pk 12oz bottles at Bell's General Store
Brewery Vivant & Broad Leaf's Pineapple Kiwi Saison – 5% ABV, available on draft
One Well Brewing's Blueberry Thai Basil Porter – 6.66% ABV, available on draft
Wax Wings Brewing Co.'s New England Double IPA – 10% ABV, available on draft
Upper Hand Brewery's Barrel Aged Sour – 12.7% ABV, available on draft and in 750ml bottles at Bell's General Store
"Inviting these incredibly talented brewers in to collaborate on recipes, share a brew day together, and ultimately create something that our communities love is one of the greatest parts of Eccentric Day every year. Being able to do that with these partners from our regional brewing community this year is incredibly exciting for us all," said Bell's brewmaster Andy Farrell.
Read more Michigan beer news here.
The event will also include a donation of $15,000 toward community-based nonprofit organizations. The donation will be a combination of supporting nonprofit organizations of the guest breweries' choice, as well as a $5,000 donation to Communities in Schools of Kalamazoo to provide winter apparel for children in need, Bell's said. 
"Eccentric Day has grown each year as a direct result of support from our local community. It's always been important to us to give back to the community, so expanding that support to organizations of our collaborating breweries' choosing only made sense," Yunker said. "We're looking forward to working together to select organizations doing impactful and important work in our communities."
Admission is free. Guests must be 21 and older.