Cedar Point's HalloWeekends kicks off with new scares next week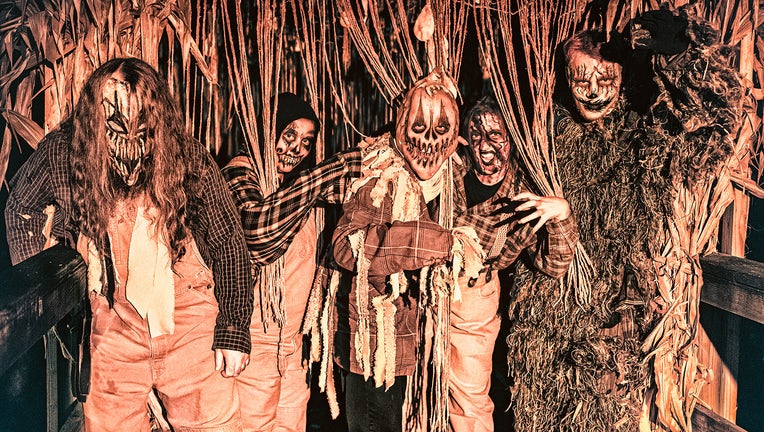 article
SANDUSKY, Ohio (FOX 2) - Prepare to be scared at Cedar Point soon.
The Ohio theme park's HalloWeekends kicks off next week with new scares and experiences, including the Midnight Haunted Maze and Clownz: Death Metal Tour.
According to Cedar Point, "Mr. Midnight, the icon of HalloWeekends, invites guests to explore the shadowy rooms of his mysteriously malevolent mind and become immersed in his "Book of the Dark," encountering the fears, terrors and horrors living within its pages."
With the addition of the new maze, the park now has five haunted mazes.
HalloWeekends also feature live spooky music, themed drinks, trick-or-treating, fun for children, and more.
Related: Cedar Point announces new coaster replacing Dragster
HalloWeekends runs Thursday nights, Fridays, Saturdays, and Sundays, Sept.14 through Oct. 29.
Gold Passes that allow access every day and night of HalloWeekends are $125, while single-admission tickets start at $49. Get tickets here.