Suspect facing murder charges after WWJ anchor killed, woman and children hurt in Chesterfield Township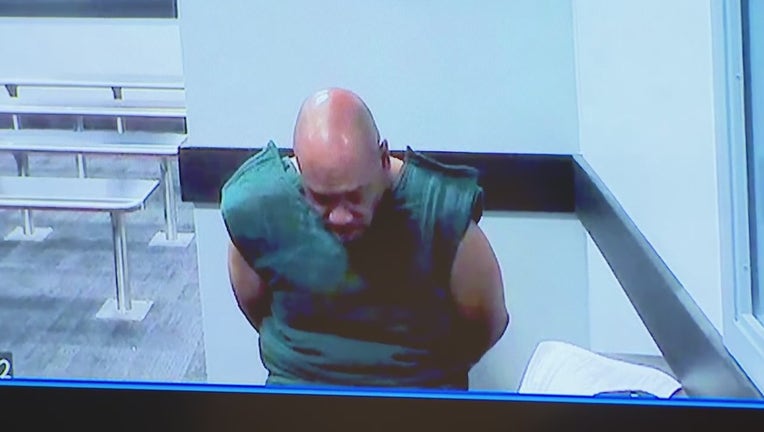 article
NEW BALTIMORE, Mich. (FOX 2) - The suspect involved in a deadly assault at a Chesterfield Township home that left one dead and several others injured was denied bond during his arraignment Monday.
Arthur Levan Williamson stood mute as he was arraigned on one count of first-degree homicide, homicide felony murder, two counts of intent to murder, and three counts of unlawful imprisonment. His attorney entered a not guilty plea on his behalf. He'll be back in court on Oct. 5. 
Williamson has a lengthy criminal record, including convictions for assaulting police, assault with intent to commit murder, and kidnapping. He was previously released from prison in 2018.
Questions remain after police came upon the scene Friday afternoon, where they found one man dead, a 10-year-old child bound with blunt force trauma, and a woman who suffered multiple stab wounds. The family's 5-year-old daughter is OK.
During an update Monday, police said the woman, identified as 35-year-old Nichole Guertin, is stable but is being held at a hospital for observation. The 10-year-old is in critical condition.
Police found the suspect in the basement of the home with self-inflicted injuries and appeared to be overdosing. He was revived with Narcan before he was taken to the hospital.
The lone victim who died was later confirmed to be WWJ morning news anchor Jim Matthews. 
MORE: 'A family man' WWJ anchor killed, his girlfriend & 2 kids injured in Chesterfield attack
Police said Williamson arrived at the home sometime overnight, while Matthews got there around 6 a.m.
Chesterfield Police Director of Public Safety Brian Bassett said the suspect "was welcomed in as a guest in the home."
Investigators are still piecing together the timeline. Bassett said there is "limited clarity" currently because of victims being hospitalized and children.