James and Jennifer Crumbley to stand trial for role in Oxford HS shooting, Court of Appeals rules
OXFORD, Mich. (FOX 2) - The Michigan Court of Appeals has ruled there is enough evidence to try James and Jennifer Crumbley for their role in the Oxford High School shooting in 2021.
James and Jennifer Crumbley have sought to have their manslaughter charges against them thrown out. On Thursday, the court of appeals ruled that there was enough evidence for trial.
The Crumbley parents are both charged with four counts of involuntary manslaughter after their son Ethan went on a shooting spree in 2021. A trial was scheduled for January but in November, the state Supreme Court questioned whether there was insufficient evidence to try both Crumbleys after the parents appealed the case.
The issue is, can the parents be responsible for their criminal acts of their kid? James Jennifer Crumbley , they are saying the real problem was their son, he was the one that did the shooting. The defense argued whatever the parents did was bad maybe, but it was not the cause of the deaths, and they want the case thrown out.
Oakland County Prosecutor Karen McDonald the other hand, says there were plenty of warning signs to show that these parents are at fault and if you take a look at all of the factors, yes it would have been foreseeable their son could have gone out and committed the murders.
RELATED: 'They covered it up': Parents of Oxford High School shooting victims on new allegations
The Crumbley parents were last in court on March 7 for the hearing, where the court heard arguments from both sides. Their case was put on pause by the Michigan State Supreme Court last year, asking the lower court to reconsider a decision to side with a separate judge's ruling that James and Jennifer Crumbley should stand trial.
Why did the Appeals Court rule they are ordered to stand trial?
The defense has appealed the charges throughout the process and asked for the court of appeals to review if the district court abused its discretion in deciding that the prosecution presented enough evidence.
The court said that, based on the evidence presented in the preliminary exam, it would be reasonable to determine that the parents could have prevented the shootings by removing Ethan from school that day.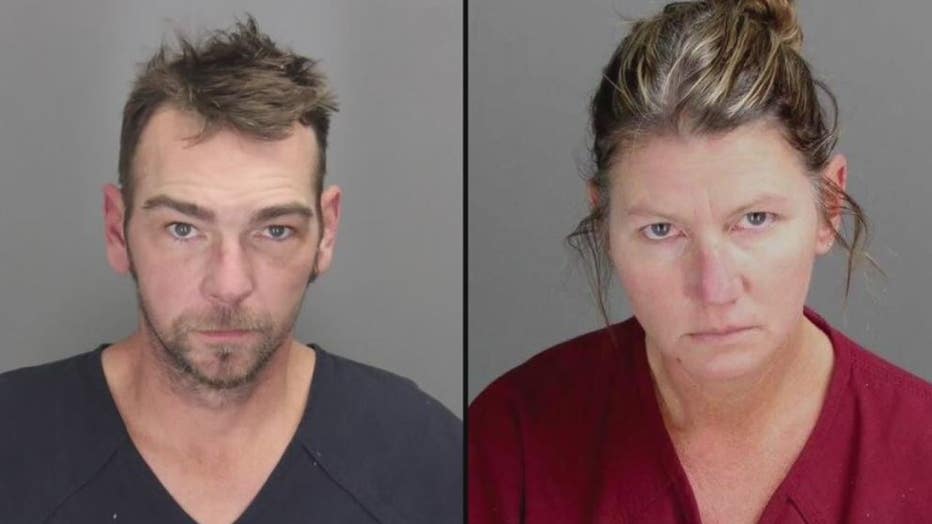 James and Jennifer Crumbley
"The record squarely supports that "but for" defendants' acts and omissions, EC would not have killed the victims that day," the ruling stated.
The court also ruled that the defendants were aware that Ethan had been experiencing episodes of hallucinations and/or extreme paranoia and that he was distressed.
"Despite their knowledge of all of these circumstances, when given the option to help EC and take him out of school, defendants did nothing," the court said.
What happens next? 
Despite the ruling by the Court of Appeals, the Crumbleys will not immediately head to trial.
FOX 2's Charlie Langton believes the Crumbley attorneys will appeal to the Michigan Supreme Court but that a trial could still happen as soon as the end of 2023.
What did the Appeals Court Ruling say? 
The 17-page ruling was issued on Thursday, March 23, two weeks since the Crumbleys last court appearance. The ruling states that Ethan, referred in the documents as EC, needed attention to his mental health as early as March 2021.
"Although it is unclear from the record exactly when evidence of his problems first arose, the record is clear that by early 2021 EC began verbalizing situations he was experiencing that reflected instability in his mental health. For example, in March of that year, EC sent a series of text messages to Jennifer explaining his desire for Jennifer to come home, sending messages in close temporal proximity describing his self-described paranoia that someone was in the house with him," the ruling read.
READ THE TEXTS: 'Maybe it's just my paranoia': Phone records show Jennifer Crumbley ignored texts from Ethan about demons
Other messages referenced including claims by Ethan that the house was haunted and asking his mother to "at least text back". When Jennifer didn't respond, the court of appeals said "her cell phone contained photographs showing she was taking pictures of James and herself riding horses at the time the messages were sent."
Over the course of the next several months, the ruling stated Ethan continued to experience hallucinations and had asked his parents for medical help but was told by James to "suck it up". Jennifer laughed at that request as well because she "did not believe he had any mental health issues, but was instead using drugs."
Eric then sent messages with a friend about  wanting to buy a gun, video of him loading one of James' handguns with messages and this exchange:
EC's friend responded, "niiice," and then wrote, "now, pull the trigger, [just kidding (JK)] JK JK JK." 
EC responded: "My dad left it out, so I thought, 'why not?' LOL," and "[I know (IK)] . . . [g]un safety, so it's no problem." EC then said, "now it's time to shoot up the school," and "JKJKJKJKJK." 
The court said there is no evidence that either James or Jennifer saw the messages between Ethan and his friend but that they did have access to the information as his phone, which was registered to James.
By October 2021, Ethan and his friend were still discussing Ethan's belief of having a mental breakdown. Jennifer sent a message to the owner of the barn that housed their horses that she believed Ethan was having a hard time because of losing his best friend, dog, and a grandparent.
The journal was also brought up by the court, which laid out his plans and detailed his path toward his 'dark side'.
"Every one of the 21 pages of written material had reference to plans to commit a school shooting. In one entry, for example, EC wrote, 'I will cause the biggest school shooting in Michigan's history,' and, 'I will kill everyone I f**king see.'"
He also detailed a plan of shooting a "pretty girl with a future" first so "she can suffer like me." On that same page, he partially blamed his parents:
"I have fully mentally lost it after years of fighting with my dark side. My parents won't listen to me about help or a therapist," and, "I have zero help for my mental problems and it's causing me to shoot up the f**king school," the journal said.
On Nov. 26, James and Ethan bought a gun as a Christmas gift. James gave his information, provided all required documents and completed a background check. On the form, he indicated that buying a gun for someone else was illegal. The gun, a SIG Sauer, was the one that Ethan posed with later that same day on Instagram. 
The photos included all the same material that came with the gun: a case with a cable lock, an ATF Youth Handgun Notice Act pamphlet, and extra magazines of ammunition.
The next day, Jennifer took him to a shooting range for 30 minutes. Video showed both them shooting the gun and Ethan teaching Jennifer how to load and shoot the weapon.
The boy then posted on social media photos of their excursion, which Jennifer described as "Mom and son day." 
Then on Monday, Nov. 29, Jennifer searched online for treatment options for clinical depression. Ethan went back to school and was caught looking at ammo on his cell phone, which prompted a phone call from the school to Jennifer.
When Jennifer confronted Ethan, he said he was looking up ammo for a .22 cartridge which was in his room because he was curious. Ethan said that the teacher didn't respect his privacy, to which Jennifer said "LOL. I'm not mad. You have to learn not to get caught."
The next morning, Nov. 30, Jennifer went to work and Ethan's math work was spotted by a teacher - covered with threats. During that time, he had the gun in his bag and was summoned to the office, along with his parents, where they seemed unconcerned about the journal and did not take their son from school. 
By 12:50, Ethan went into the bathroom, pulled out the Sig Sauer, and shot and killed four students. At 1:18, Jennifer asked Ethan if he was okay and sent a message saying "Don't do it". James then informed Jennifer of gun and ammo missing from their home.
At 1:34 p.m., James called 911 and relayed information about the gun and ammo.