Detroit family's two dogs die from downed wire in backyard
DETROIT (FOX 2) - An ice storm walloped southeastern Michigan Wednesday night wreaking havoc across the area.
About 325,000 DTE Energy customers are without power but for one family, the storm brought tragedy as they lost both pet dogs to a downed wire.
"My dog was on fire," said a woman who did not want to be identified. "I had to send my kids in the house."
She said she could do nothing but watch as the power line electrocuted her two dogs in southwest Detroit.
"I've had them since they were six weeks," she said. "And they were going on two now. And they were brothers. We are going to miss Legend and Pharoah - that was their names."
Power lines were brought down by heavy ice and transformers blew around Metro Detroit tonight, leaving many in the dark.
"We're going to be without any heat overnight," said one man. "No power. It's cold."
More storm coverage:
Daisy Rivas is another braving this evening without power.
"Before the power went out, I heard a little explosion like a light bulb going out," she said. "And then the lights went out."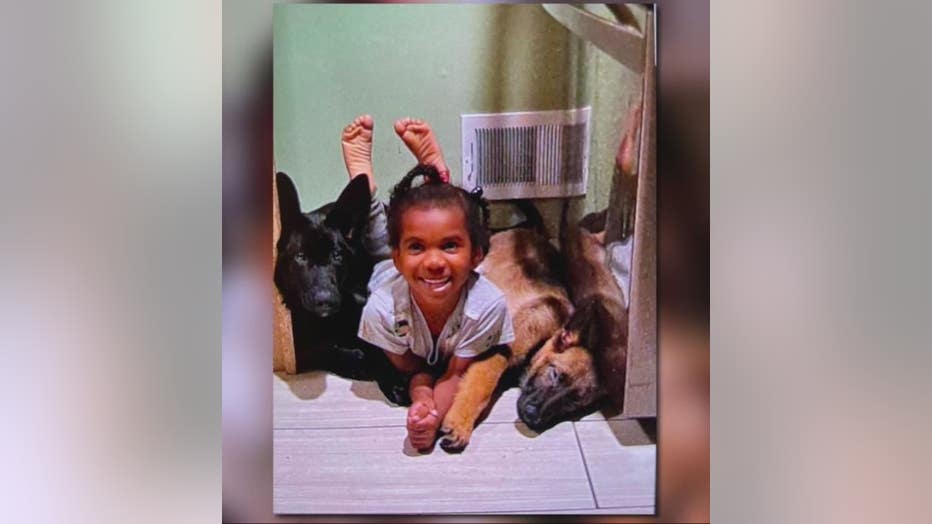 DTE Energy VP Matt Paul spoke about the weight of the freezing rain on power lines, tree limbs and other equipment.
"Just to give you a feel, half an inch of radial ice on one of our wires is the same amount of weight as a baby grand piano," he said.
DTE also issued an alert - customer systems are "experiencing a technical issue preventing account access in an outage, downed wire and gas leak reporting across the website, mobile app and phone line. In case of emergency, call 911."
If you see any downed wires assume they are live and stay 25 feet away from it.