Detroit man charged after video of him beating puppy over sunglasses surfaces on social media
DETROIT (FOX 2) - A Detroit man is facing charges after he beat a puppy for breaking his sunglasses.
The violent attack was caught on video and showed the 29-year-old throwing the puppy and screaming at it at a home in the 7380 block of Mettetal Street on March 1. Then he allegedly put the puppy in a garbage can on March 15. The dog, who is named Lady, survived.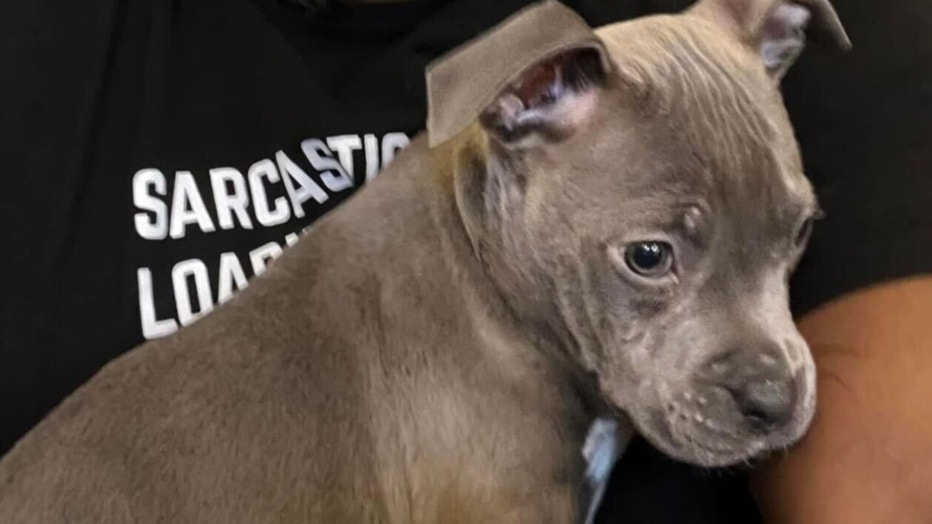 The puppy that was beaten
The case caught the attention of police this week when it was posted to social media this week.
Wayne County Prosecutor Kym Worthy charged the man with second-degree killing/torturing an animal and abandoning/cruelty to one animal. The man is not being identified because the warrant hasn't been signed by a magistrate.
"The alleged actions against the defendant are extremely disturbing. This case will be prosecuted to the fullest extent of the law," she said.