Detroit mother killed after being run over on east side; driver on the run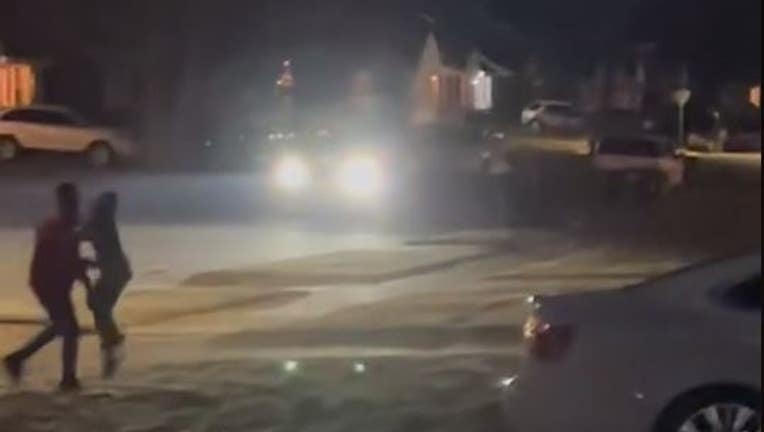 article
DETROIT (FOX 2) - Detroit Police are investigating after a 40-year-old mother was hit and ran over Sunday night, killing the woman in front of multiple young children.  
Video of the violent hit-and-run showed a woman running across the lawn of a home on Detroit's east side when a silver vehicle ran her over. The video also shows a juvenile running across the lawn to the woman before fleeing away from the suspect vehicle.
The woman, identified as Tiffany Watson, was hit by the car near Manning and Crusade, which is just northeast of 7 Mile and Hayes. 
Police also said that shots were fired around the time the incident happened as neighbors were attempting to defend themselves. No one was struck.
Detroit Police Chief James White said during an update on Monday that they're searching for a 'young woman' who was driving a 2020 Nissan Murano when the woman was run over. White said investigators have learned that two groups of people had gathered in the area to try to resolve a fight of some kind.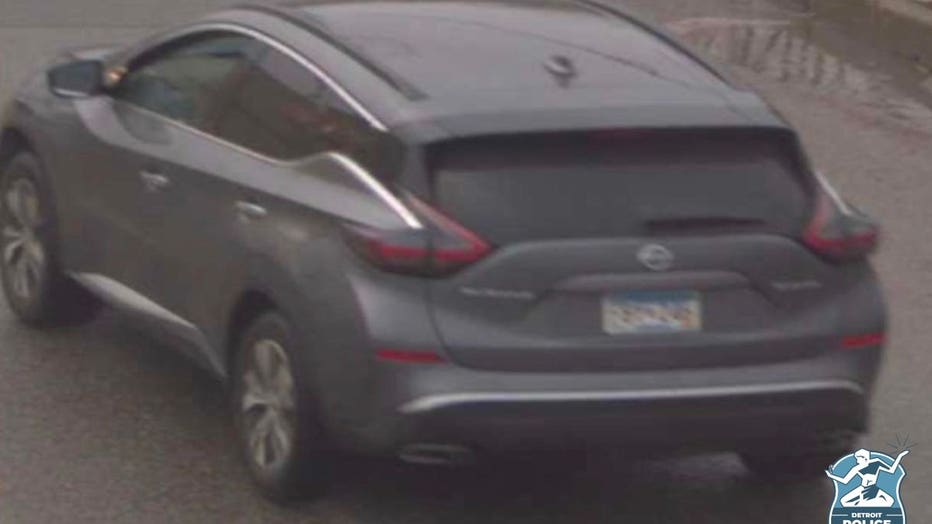 "My understanding is this is being described as an ongoing beef between two groups of people," White said.
The police chief said Watson was a witness and they don't believe she was involved with the two groups trying to resolve the dispute. However, he said she was directly in front of the SUV when the woman hit her - and barely missed hitting the young child who was with her.
"Look at this heinous act and how it happened, Her lack of regard for human life - we feel she is very dangerous," White said.
Watson was initially listed in critical condition Sunday after she was taken to the hospital but later died at the hospital.
🚨FATAL HIT-AND-RUN🚨
3/20/22; 8:29PM
15000 block of Manning St.

We're searching for a female person of interest in connection to a deadly hit-and-run. The vehicle involved is described as a gray or silver 2020 Nissan Murano with Minnesota license plate# FBY 246. pic.twitter.com/sUNYvKHCIx

— Detroit Police News (@detroitpolice) March 21, 2022
Video of the footage, sent to FOX 2 shows a silver Nissan Murano circling a traffic sign, nearly clipping a woman standing next to it. Driving over the yard, the vehicle then drives down the road before turning around and speeding toward the same woman.
As it turns around, a child is spotted running across the yard with voices in the background telling the child to "get out the way." The suspect vehicle then runs over the woman, just missing the child. 
MORE: 16 firearms, prescription meds, and crack cocaine found following Flint traffic stop
It then speeds off as people say they're going to call 911.
Sloan said the suspect vehicle has a Minnesota license plate that partly reads 746.
Police are still investigating the incident and White said he believes the driver will be arrested by the end of the day on Monday.
"We will take her unto custody. We will dedicate everything we have to take her into custody," he said.