Detroit police to give update on officer shot in head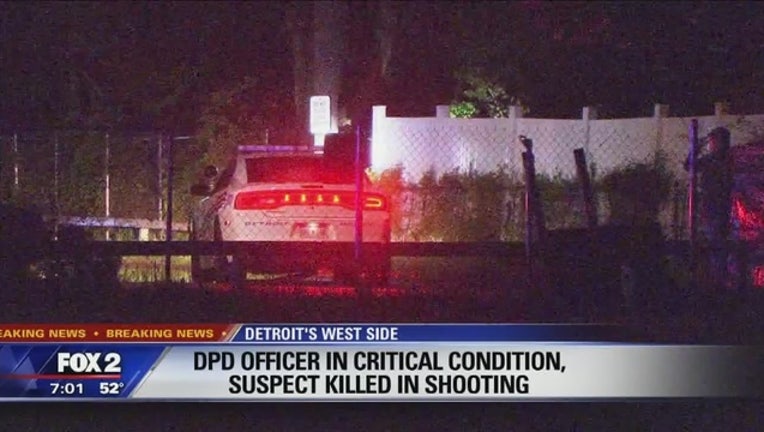 article
DETROIT (WJBK) - Detroit Police are set to hold a press briefing Monday morning where they will provide an update to the condition of the officer who was shot in the head while on a call Sunday night.
Detroit Police Chief James Craig will hold a press briefing at 11 a.m. from Beaumont Dearborn. Watch it live at FOX2detroit.com/live
The 14-year veteran of the Detroit police force was shot in the head while responding to a call on the city's west side Sunday night. The officer and his partner called to an appartment near Joy Road and Wyoming around 10:30 Sunday night. According to Craig, the call was a domesitc dispute.
When the officers knocked on the door, police said the suspect started shooting at them, possibly with a semi-automatic  weapon. The officer was hit in the head by one round.
The two officers shot back and killed the suspect.
The injured officer was taken to Beaumont Hospital in Dearborn where they say he is in "very critical condition." He is in a medically induced coma and has swelling of the brain.
At this time, Chief Craig says police are not certain what the suspect's role was in the domestic call, if he even had one.
Police say the deceased suspect is a black male, possibly 40-45 years old.
The wounded officer and his partner both work out of Detroit's 2nd Precinct. His partner has been out of the academy for 6 months.
Chief James Craig says this is the 8th Detroit Police officer shot in the line of duty since September 2016.