Detroit serial arsonist accused of torching Macomb County work van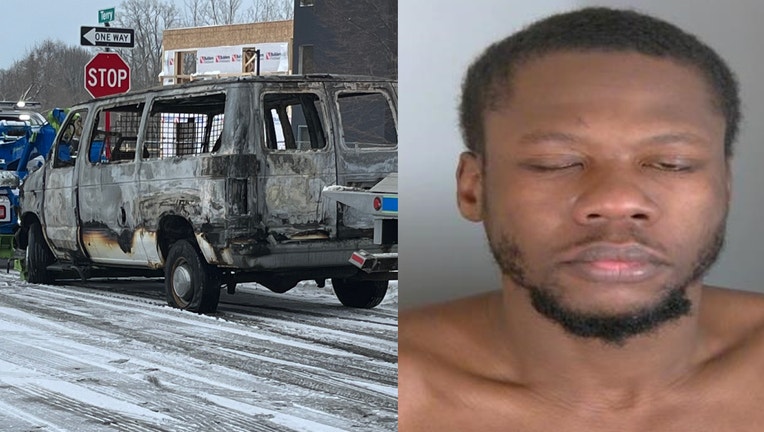 article
MACOMB COUNTY, Mich. (FOX 2) - A Detroit man who prosecutors described as a serial arsonist is accused of torching a Macomb County work van over the weekend.
Jesse Young, 36, allegedly lit the van on fire while it was parked in the structure connected to the Administration Building in Macomb County's Central Campus in Mt. Clemens around 2 a.m. Sunday. The van was destroyed, and the structure was potentially damaged, Macomb County Prosecutor Pete Lucido said.
"I would like to thank Mt. Clemens Fire Department and the Macomb County Sheriff's Department for their quick response in this matter," Lucido said.
Young was charged with arson and disorderly person. His bond was set at $100,000 cash/surety, no 10%.