Driver caught with drugs also had body armor, guns, and stacks of cash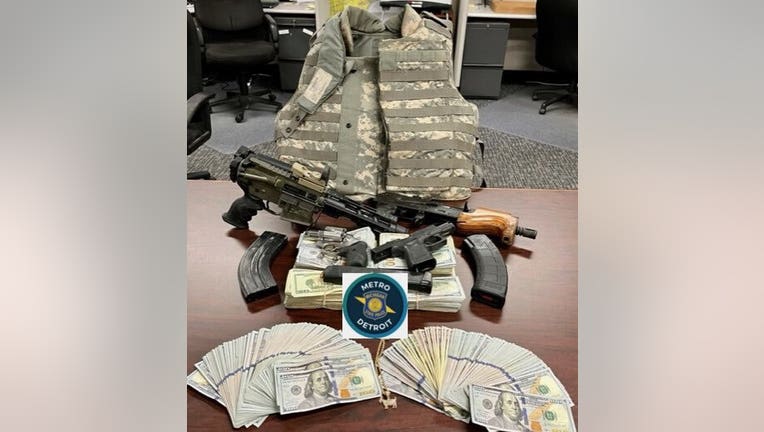 article
DETROIT (FOX 2) - The Michigan State Police said a driver who was pulled over was carrying a large amount of narcotics and a search warrant later turned up several guns, body armor, and a $82,000 in cash.
MSP said a trooper conducted a traffic stop that resulted in a large amount of narcotics including cocaine, fentanyl, oxycodone, and suboxone. MSp did not say when the traffic stop happened.
On Monday, detectives executed a search warrant in Detroit where they found 2 handguns (one of which was stolen, an AR rifle that had its serial number removed, an AK47 pistol, body armor, ammunition, and $82,000 in cash.
READ NEXT: Men point Draco at off-duty Detroit police officer on city's west side
The suspect was not identified.
"During traffic stops troopers also find other criminal activity." MSP F/Lt Mike Shaw said. "These investigations can lead to arrests and seizures, like this one, where stolen  guns are being taken off our streets and not being used against members of our community "