Driver dead, body found in trunk after Dearborn police chase ends in crash
DEARBORN, Mich. (FOX 2) - A man is dead and a person's body was found in the car's trunk following a Dearborn police pursuit that ended in a crash.
The incident unfolded Sunday afternoon on Tireman near Wyoming on the Detroit-Dearborn border. 
READ MORE: 3 teens shot leaving birthday party at Xquisite Events in Detroit
Police say they initiated a traffic stop on a Dodge Charger involved in an endangered missing investigation. The suspect fled until he crashed into a home right off Tireman near Wyoming. 
As police approached, there was an exchange of gunfire between the driver and officers. The suspect was fatally shot, police said.  
"All of a sudden I hear this huge crash, and then I go look out the front door outside and this car had gone into this house right where I live, the window is completely broken," said Rehab Jadallah.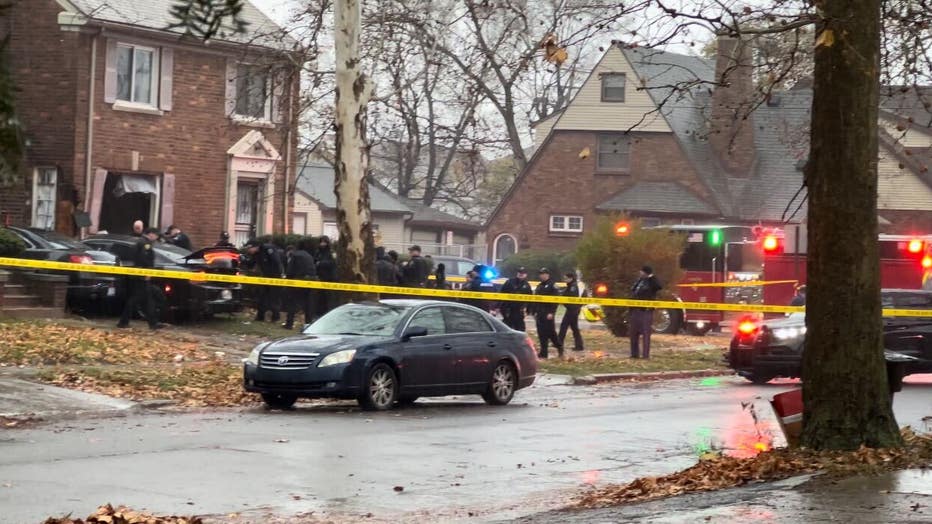 A Dearborn police pursuit ended after the suspect crashed into a home in Detroit.
When officers opened the trunk, they found a person's body inside, officials said. One passenger was also transported to a local hospital with injuries from the crash.
Residents in the neighborhood were shocked that something like this happened in their neighborhood.
"I'm kind of scared because my kids walk to school and every time I hear a shooting, I think about my family. I don't want anything to happen to them or to any other kids either," said Nassr Saleh, a neighbor.
The investigation is ongoing.