Electric vehicle fast chargers up and running on Belle Isle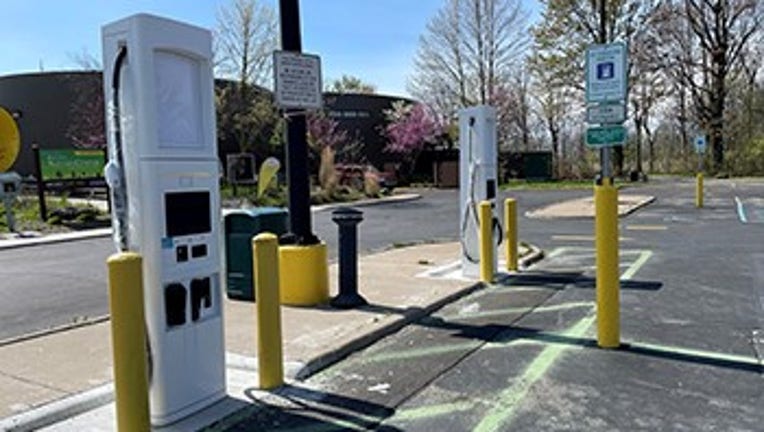 article
DETROIT (FOX 2) - Belle Isle has joined the electric vehicle revolution with the addition of two new fast-charging stations opening this week. 
DC fast chargers are capable of fully charging a car's battery in as little as 10 minutes. The charging isn't free, however. Users will be able to pay through a mobile app. In addition to embracing the electric vehicle trend, the chargers are also supplied by solar and wind energy that comes from an off-site DTE substation.
 The chargers are operated by Diatomic Energy, which helped organize financing for the chargers. Most of the funding for the chargers was supplied by DTE's Charging Forward program and the Michigan Department of Environment, Great Lakes, and Energy.
Sean Friday, a project developer with the firm, told FOX 2 in November said the charger's installation was an ode to the isle's legacy of hosting the Detroit Grand Prix.
As noted by the Department of Natural Resources, the new chargers play into a larger project of adding them to other state parks.
"As part of a plan to help expand the footprint of EV chargers in the state, there is also an additional effort underway to install chargers at several state parks and a state fish hatchery over the next few years," said Chuck Allen, DNR Parks and Recreation Division department analyst.
Currently, there are two other chargers at Holland State Park and Bay City State Park. There's also plans for 16 other charging stations around the state., including Burt Lake, East Tawas, Holly Recreation Center, and Otsego Lake State Park.