Ex Michigan Republican candidate for governor to plead guilty for role in Jan. 6 riots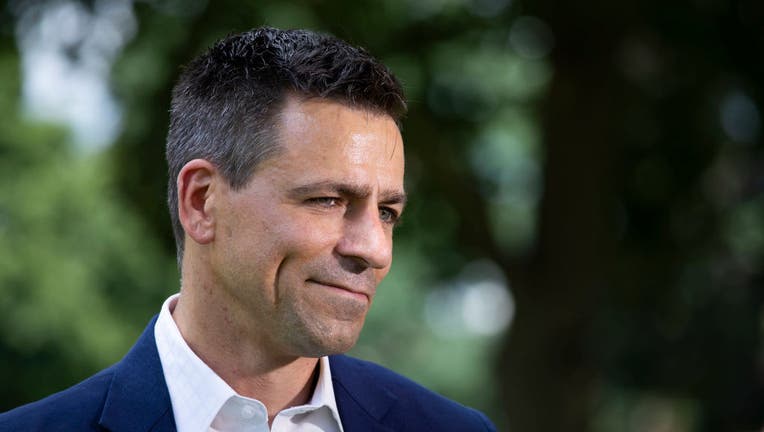 article
SOUTHFIELD, Mich. (FOX 2) - A former Republican candidate for Michigan governor is set to plead guilty in a case stemming from his participation in the U.S. Capitol riot. 
Ryan Kelley's attorney said last month that he will resolve the case with a "minor misdemeanor." Kelley's arrest last summer suddenly improved his name recognition in a crowded field of Republican candidates for governor, but Kelley finished fourth in the GOP primary in August. 
Kelley, who supported then-President Donald Trump, was charged with disruptive conduct, injuring public property and entering restricted space without permission on Jan. 6, 2021.
Kelley has said he was lawfully protesting the results of the 2020 presidential election and didn't enter the Capitol building.
According to court documents, Kelley traveled to Washington on January 6, 2021, to attend the 'Stop the Steal' rally to protest the certification of the Electoral College vote. During the protest, it turned violent and Kelley allegedly rushed past U.S. Capitol Police officers and climbed northwest scaffolding.
Once on top of the scaffolding, he climbed onto part of the Northwest stairs and waved protesters into the building. He also helped pull a metal bike rack onto the scaffolding that read "Property of U.S. Capitol Police". 
During the protest, he pulled covering off a temporary structure, waved to the crowd to move toward the stairs, and snapped pictures of blood on the feature he was standing on, the court document said.
Court records show, as part of the deal, he's agreed to a maximum of 6 months in prison and a fine of up to $9,500. 
Information from the Associated Press was used in this report.