Ex-Sen. Virgil Smith gets probation in plea deal for shooting up ex-wife's car while naked in 2015
FOX 2 - In 2015 former Michigan Senator Virgil Smith (D) was arrested for shooting his ex-wife's Mercedes in the middle of the night while he was naked.
Finally on Wednesday came a conclusion: Smith pleaded guilty to malicious destruction of personal property over $20,000 and reckless use of a firearm and was placed on probation until March. 
"My client had been drinking, took that gun and did something he'll regret the rest of his life, we are not trying to excuse it," said David Steingold, Smith's attorney.
It was a salacious story with several legal twists and turns impacting ex-senator Virgil Smith and his ex-wife Anistia Thomas. Smith and his attorney did not deny that when his ex showed up at his house when Smith was with his girlfriend, he shot up Thomas's car 
"Had this woman not committed an illegal entry into the house, if she did not come over to her ex-husband's home, knowing he had a guest in the house and barging her way in, we are not having this conversation," Steingold said.
 
The prosecution disputed that claim.
"There was a dispute as to why she ended up there and how she ended up there," said the assistant prosecutor. "It was resolved by way of plea."
In 2015 Smith's ex-wife claimed the two fought after Thomas went to his house and found his new lover in the bed naked.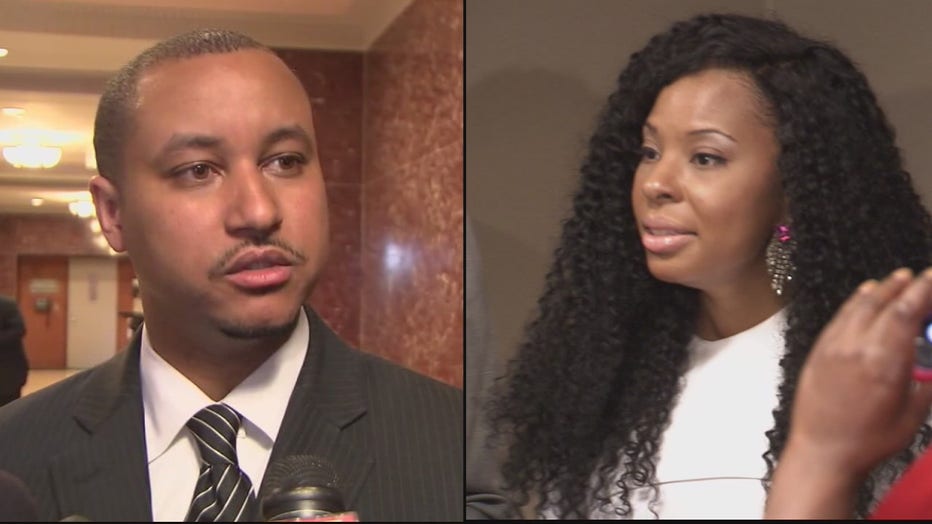 Virgil Smith and his ex-wife Anistia Thomas.
Thomas, the ex-wife testified,  "I snatched the sheet off her, he pulls on me, we wrestle. He punches me in my face a few times."
Smith's girlfriend at the time testified claiming the ex-wife was being violent. 
"She was trying to get to me," she testified at the time.
Judge Lawrence Talon kept the plea deal worked out with the Wayne County Prosecutor's Office in place and offered advice for any person who finds themselves in a domestic dispute.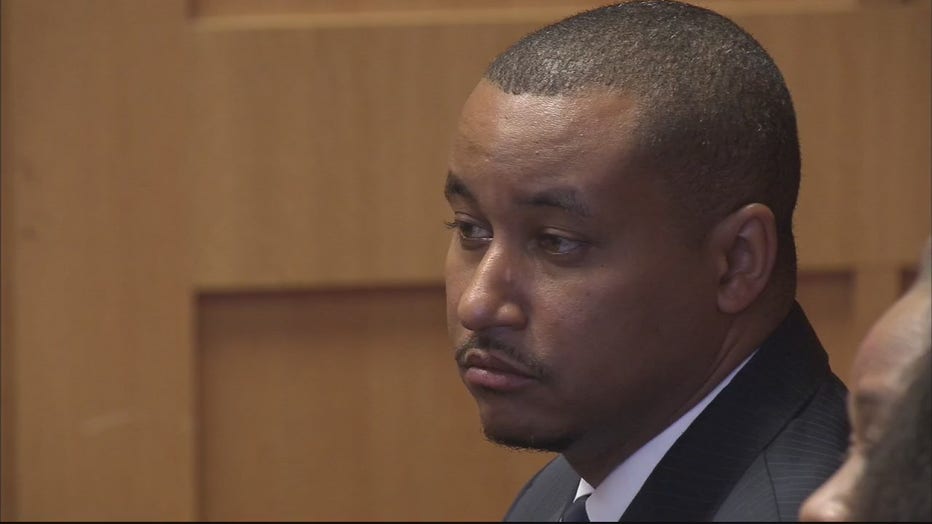 "I hope that you and everyone involved has had time to reflect on what happened, and everyone's behavior and the relationships between everyone and I hope everyone's made a decision to move on," Talon said.
Smith had already served 10 months in jail prior to Wednesday's sentencing. Judge Talon gave Smith credit for paying restitution, court costs, and other fees, but he was ordered to pay $10 a month for a supervision fee. 
As you might expect Smith also can't see his ex-wife. FOX 2 asked his attorney if Smith plans to run for office again eventually, he didn't shut down that idea completely.
Producer Note: After our report aired, Anistia Thomas released a statement sharing her opinions regarding the case.
"I never agreed to any plea deal. Recounting the incident, I was contacted by Virgil Smith multiple times, invited over, willingly let in his home without any force as factual evidence proved. Factual Evidence also proved that I suffered multiple injuries by Mr. Smith, and numerous rounds of bullets within my brand new car (by where I was never standing by). With an attempt to take my life, a felony weapon of an AR-15, and other proven evidence does not make Virgil innocent- it makes him privileged and he wants to be placed in a political position to represent public citizens who would have not received the same treatment and would have done real-time in prison.
"This case is the prime example of why organizations like judicial reform organizations need our community support and to also advocate for judicial reform. This verdict is just the beginning, and myself as a true leader who represents Women of Color- specifically Black Women, I will continue to lead efforts as to why Black Women across our nation should be valued and why we matter as human beings.