Family 'crossing fingers' after suspect in death of Ben Kable flees to Thailand
OAKLAND TWP, Mich. (FOX 2) - The Oakland County Sheriff is getting help from federal officials to arrest the person they said hit and killed Michigan State student Ben Kable on New Year's Day after she fled the country just days after he was killed.
Tubtim 'Sue' Howson has been identified as the driver who hit and killed Kable as he was getting out of an Uber on New Year's Day. The Oakland County Sheriff's Office was the original agency investigating the crash. They interviewed witnesses at the scene who were able to provide a description of the vehicle as well as the driver. One person told police they had encountered the driver at the scene before she fled. 
The suspect driver stopped for a short period of time before fleeing the scene.
According to travel records reviewed by the FBI, Howson left Michigan two days later after purchasing a one-way ticket from Detroit Metro Airport to Dallas-Fort Worth Airport. From there, she boarded a flight that eventually took her to Thailand and landed on Jan. 5.
RELATED: MSU student killed in hit-and-run in Oakland Township on holiday break
Kable's father, Mike, said he's still in disbelief that someone would hit and kill someone and just leave.
"Just don't understand how you can live with yourself," Mike said. "Just the lack of empathy and humanity it would take and then just plot your getaway."
Howson is originally from Thailand but lived in Oakland Township with her husband and kids. She reportedly told a friend that she believed she hit and killed someone and that friend urged her to go to the police.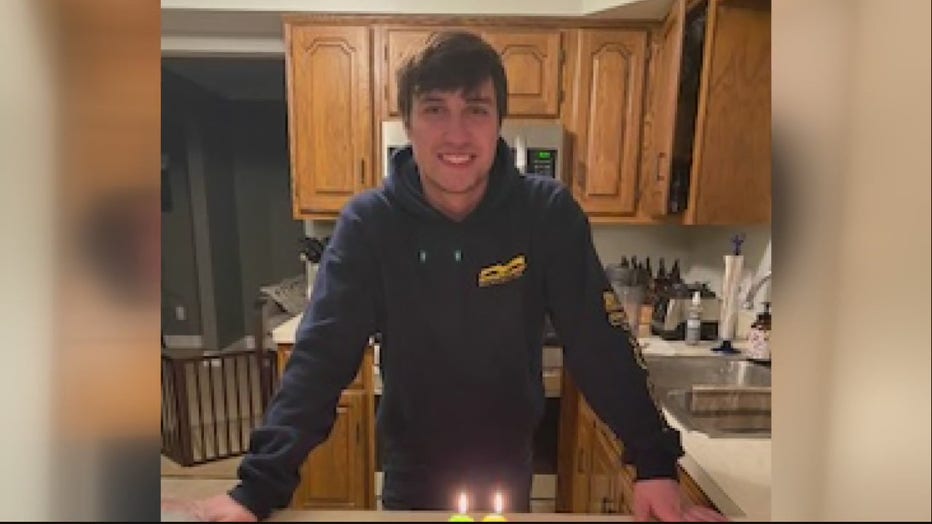 Howson allegedly said "no police, no police." Then she bought that one-way ticket out of the country and has been hiding in Thailand ever since.
We went to her home on Wednesday and her husband, who is not being investigated, answered the door.
"Not my fault I wasn't even in the country," he said. "Two families have lost somebody here."
That's the same thing Ben's dad said and is calling on Howson to turn herself in.
"All we can do is cross our fingers that we get some justice," Mike said.
A felony warrant had already been signed for a failure to stop at scene resulting in serious impairment or death charge. An FBI agent says probable cause exists to charge Howson for a felony of interstate flight to avoid prosecution.