Family demands justice 4 years after Novi woman was killed and her baby shot inside home
FOX 2 (WJBK) - It's been four years since a young mother was shot and killed in her Novi home. Her then-6-month-old son, was also hurt in the attack.
The killer is still out there and the family of Tia Joe is not giving up their fight for justice.
Her brother says whoever murdered his sister came into their home, turned off the power, and then not only took her life - but seriously hurt her baby son Braxton.
Tia's mom was also in the house, frantically trying to get to her daughter but she couldn't, because of where she was killed.
"I woke up to gunshots not knowing that my daughter was gone," said mother Trina Bennett.
"It could have been more lives lost," said brother Tabrian Joe. "My mother is still here, Braxton is still here. My sister was pregnant at the time."
Tia Joe was murdered. Her son Braxton has had multiple surgeries because he too was shot.
"Braxton - he has been through a lot," said Dan Peal Jr., his grandfather. "You talk about a miracle baby because of what that individual did, he had to live with his intestines outside his body for a year."
It happened in April of 2019, in the 29000 block of Rousseau Drive near Carousel Street. Police got there very early in the morning to find Tia dead and little Braxton fighting for his life.
"You came into our little our domain and took my daughter and Braxton's mom away from us," said Trina. "You know what you did. I might not know you, but you know who you are. Please, so we can have closure and get justice for my daughter. Please, someone please say something."
"It's just unnecessary - that girl never did anything to nobody, please help us," said Timothy Joe, her father.
Tia's mom says the intruder knocked the utility box off the home and came in through a locked back door. FOX 2 called Novi police which is asking for the public's help.
Anyone with information is asked to call the Novi Police Department at (248) 348-7100 or Crime Stoppers, where you will remain anonymous, at 1-800-SPEAK-UP, there is a reward.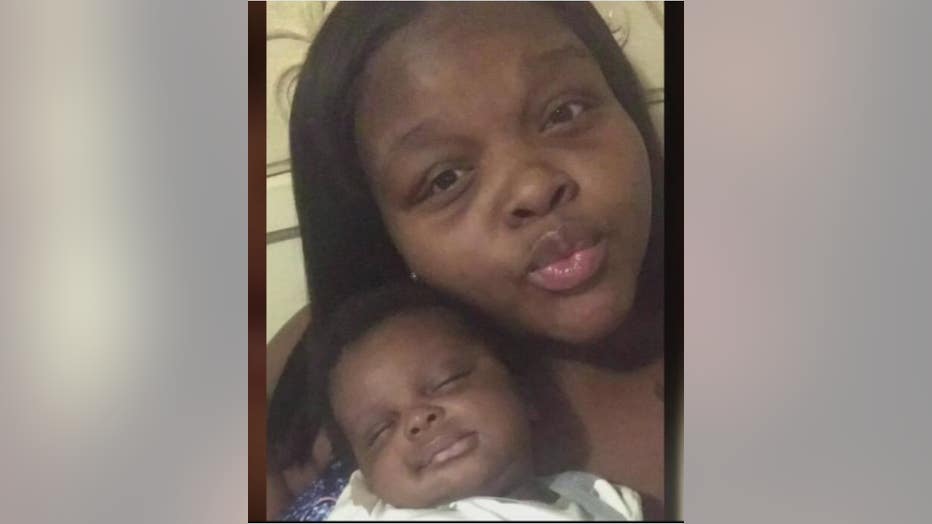 Murder victim Tia Joe and her baby Braxton, who was critically injured in the 2019 attack.