Family of 4th alleged murder victim by suspect Jonathan Welch feeling anger, sorrow
FOX 2 (WJBK) - Chasity Morse is reliving the pain all over again knowing Jonathan Welch - the Detroit man released on low bond after facing numerous felonies - including torture - is now charged with a fourth murder.
That victim, Chasity's 24-year-old daughter, Natayla Morse.  
"You took my daughter. Took somebody I can never get back. Somebody I love so I'm hurt for the rest of my life," Chasity said. "The last time I saw her, I hugged her and told her I loved her. My kids were about to graduate. She was talking about 'Oh I'm going to come down to the graduation.' She died the day before her sisters graduated.
"They had to walk across the stage the next day, knowing their sister died. I told them, do it for your sister. They went across the stage for her, they did it for her."
Her body was found in a field on the city's east side in June of last year and was not positively identified until later.
The Wayne County Prosecutor's Office says Welch is accused of killing Natalya with blunt force trauma to her head, before stealing her car and setting it on fire.
FOX 2: "Have you ever seen him before prior to all of this?"
"No. Honestly it kind of doesn't really make any sense how they have any connection whatsoever," said her sister Aaliyah.
Her sister is still going through the anger.
"Did he deserve a bond? No. Especially that low," she said. "It's absurd. I'm honestly speechless."
In the time after Morse's body was found, investigators say Welch was charged with bringing terror to his ex-girlfriend.
Prosecutors say he strangled his ex, poured gasoline on her, threatened her with a drill, burned her arms and legs, and attempted to sexually assault her.
He was then given a bond at $100,000 / 10 percent and walked out of jail after posting the $10,000 bond.
Shortly after, prosecutors say he barricaded himself in his mother's Harper Wood's home and shot at police before setting the house on fire.
The ex-girlfriend, Welch's mother, and stepfather were killed.
"Bond reform definitely needs to become a major thing," Aaliyah said. "Because this happens all the time. So much could have been prevented if they (had looked) at the bigger picture. You're a threat to the community."
In the meantime the family of Natalya Morse is trying to remember the good times they had, with a hole in their hearts that will never be filled.
"She was the oldest sibling of the seven of us," said Aaliyah. "She was loving, the kindest soul you could ever meet. She had drive, she was all about going to work, working on herself, her career. She was really driven to do better."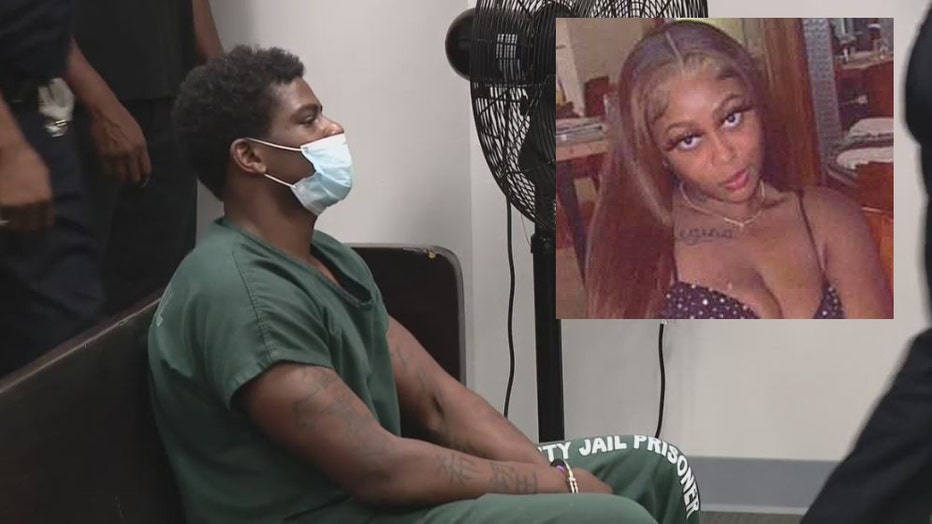 Jonathan Welch. Inset: Murder victim Natayla Morse