Fatal fire in Keego leaves one person, two dogs dead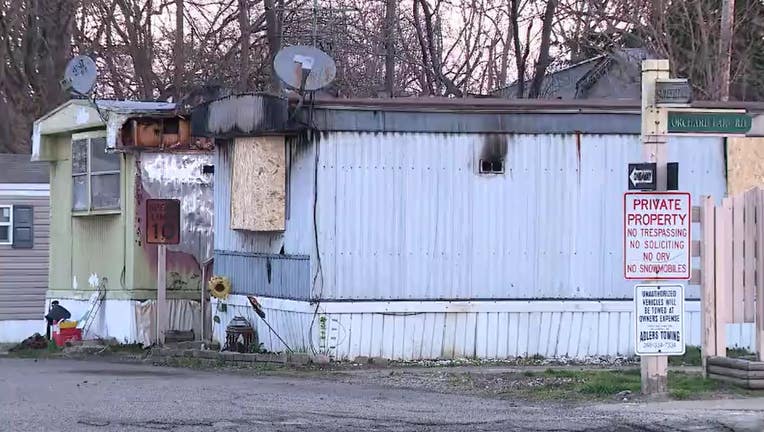 article
KEEGO HARBOR, Mich. (FOX 2) - An individual and two dogs perished in a mobile home fire in Keego Harbor early Thursday morning.
First responders from several cities near the West Bloomfield area responded to reports of a blaze that had broken out inside a neighborhood around 12:30 a.m. 
When crews arrived, they found a resident trapped inside one of the homes, which was located off of Orchard Lake Road near Dollar Lake. The home was already fully engulfed in flames.
Firefighters were unable to enter the home from the front door due to the amount of fire and instead tried the rear door. They were unable to get inside due to furniture blocking the back entrance.
It took crews 20 minutes to extinguish the fire. When they got inside, they found a single person and two dogs inside. 
Crews cleared the scene by 4 a.m. and the fire remains under investigation.
MORE: State trooper hospitalized while responding to crash on I-94
The West Bloomfield Township Fire Department used the incident to remind residents to have working smoke alarms in their homes and maintain two ways of leaving every room in case of an emergency. 
"Be sure that windows and doors are not blocked and that they are operational. In the event of a fire, every second counts. Early detection and clear egress paths allow you to exit a building in the event of a fire," read a release from the department.
Paramedics and police officers from Keego Harbor, Sylvan Lake, and Orchard Lake also responded.